Massive Gun Battle In Ukraine Captured On Video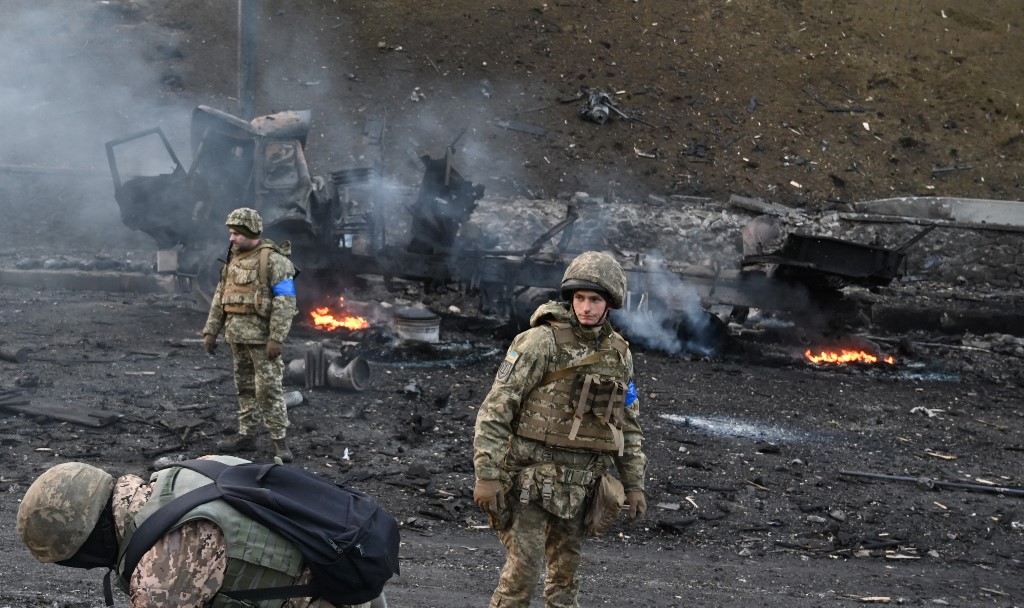 Soldiers near Kyiv were fighting Russian forces in a video tweeted by the news agency NEXTA, and the footage is simply insane.
The videos that have emerged from Ukraine are nothing short of ridiculous. Every day, a new video emerges of individuals battling valiantly to stop the Russian onslaught.
⚡️⚡️ Footage directly from the battlefield in the #Kyiv region pic.twitter.com/2Xumq2zsUe

— NEXTA (@nexta_tv) March 10, 2022
A video posted to Twitter by NEXTA shows what looks to be a Russian fighter plane crashing near Chernihiv.
According to NEXTA, once the pilots ejected, there was an initial search for them. They must have gotten their hands on one of them.
Ukraine Reportedly Shoots Down Russian Fighter Jet, Captures Insanely Fat Pilot https://t.co/VfVFgcEf85

— Daily Caller (@DailyCaller) March 8, 2022
A guy believed to be the co-pilot was not so fortunate and killed, according to reports.
The Ukrainian defense is nothing short of extraordinary. The populace and defense forces are fighting like dogs to repel the Russian invasion, and they've just shot down another plane.
We don't know how this will end, but Ukraine has certainly been boxing above its weight.
Crazy Video Reportedly Shows Massive Drone Strike On Russian Forces https://t.co/AVEH3FdgBj

— Daily Caller (@DailyCaller) March 11, 2022
The videos we've seen coming out of Ukraine are ridiculous. Every day, a fresh video emerges showing civilians fighting back against the Russian assault.
Insane Video Reportedly Shows A Russian Attack Helicopter Getting Blown To Bits https://t.co/Frl4W2SUJE

— Daily Caller (@DailyCaller) March 9, 2022
When you invade a country, it turns out that the inhabitants and troops don't exactly fall over and play dead for the enemy.
They take up arms and take the battle to the streets.
Let's hope Ukraine continues to torment them! I'm hoping they bleed out the Russian army for every inch Putin attempts to take!