Manchin Sends a Definitive Message to Desperate Dems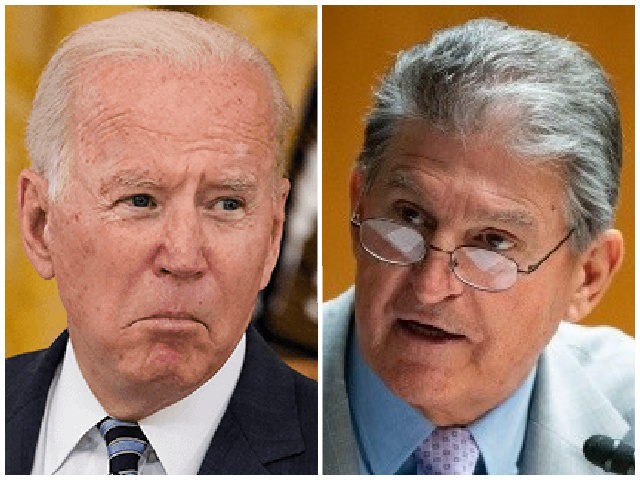 Joe Manchin, the man they need to close the deal and get the radical spending proposal through Congress, says no.
"What is the Build Back Better bill?" he asked. I'm not sure what you're talking about. No, no, no, no, no, no, no, no, no, no, no, no It's no longer alive."
Raju, a CNN correspondent, immediately moved to Twitter to relay Manchin's remarks, telling the story of the West Virginia Democrat putting Brandon's big-government fantasies to rest.
Sen. Joe Manchin, asked about Build Back Better, said: "What Build Back Better bill? I don't know what you guys are talking about."

I asked him if he's had any talks on the matter since December. "No, no, no, no. It's dead."

— Manu Raju (@mkraju) February 1, 2022
That remark is a big setback for Democrats, particularly the Biden administration. After the utter failure of the nuking the filibuster effort, a plan that blew up in Schumer's face when Manchin and Sinema did precisely what they said they would do and refused to vote for it, the plan blew up in their faces.
Since then, Biden and the other Democrats who had pinned their hopes on the Build Back Better proposal have been scrambling to find a way to circumvent Manchin's obstinacy.
House Democrats standing for reelection in tough districts, facing increasing odds of surviving a Republican wave, have pressed party leaders for a new midterm plan in recent days.
One of these so-called front-liner Democrats' demands is that President Biden's sprawling Build Back Better spending bill, which has stalled in the Senate due to opposition from Sen. Joe Manchin III (D-W.Va.), be broken up and votes held on a series of politically popular provisions that would appeal to both centrist and core Democrats.