Major Candy Company Warns Of Halloween Candy Shortage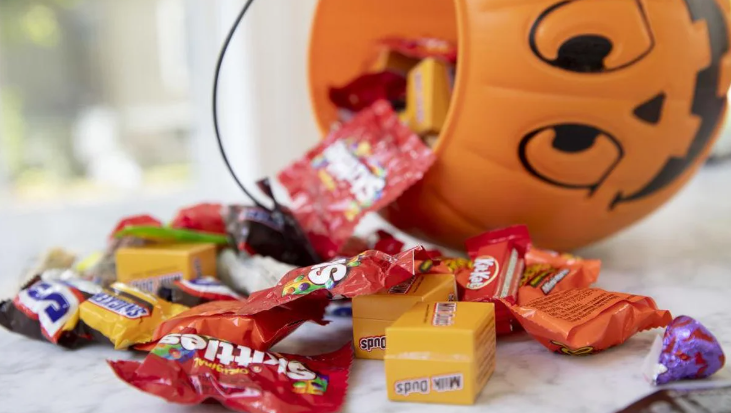 The Hershey Company, which will be the fifth-largest candy manufacturer in the world by 2021, is warning that there may be a scarcity of Halloween treats this year.
The Hershey Company issued a warning that there might not be enough candy available for the Halloween and Christmas holiday seasons. The confectionery business attributed the low supply to a lack of raw materials.
The Russia-Ukraine war and pandemic-related global supply chain delays have squeezed supplies of cocoa, edible oil, and other food components, putting pressure on manufacturing lines at packaged food firms throughout the world.
Michele Buck, the chief executive officer of Hershey, stated on Thursday that capacity limitations would prevent the company from completely satisfying customer demand.
According to Buck, the majority of the company's supplies and equipment come from Europe, which is experiencing a recession as a result of its dependency on Russian energy. The invasion of Ukraine has made it more difficult to obtain goods like cocoa and edible oil.
Buck said that despite the candy shortfall, the business still anticipates sales to surpass those of the previous year.
In the second quarter, The Hershey Company's net sales increased by more than 19%, coming in at $2.37 billion vs projections of $2.22 billion.
The month of October, which accounts for around 10% of the company's yearly sales, is Hershey's busiest shopping season.
Hershey's Chocolate Bars, Reese's Peanut Butter Cups, Kit Kats, Mounds, Good & Plenty, Bubble Yum, Twizzlers, Jolly Ranchers, Whatchamacallits, Milk Duds, 5th Avenue, and Hershey's Kisses are just a few of the well-known Halloween candies made by the 128-year-old firm.
Nestle, the world's largest food company, announced on Thursday that it will increase prices by 6.5 percent in the first half of 2022 due to an exceptional surge in expenses.
The biggest food business in the world, Nestle, raised prices in North America by 9.8%.
Nestle CEO Mark Schneider said that "We limited the impact of unprecedented inflationary pressures and supply chain constraints on our margin development through disciplined cost control and operational efficiencies."