Psaki Makes False Claim About Desantis Not Advocating Vax Mandate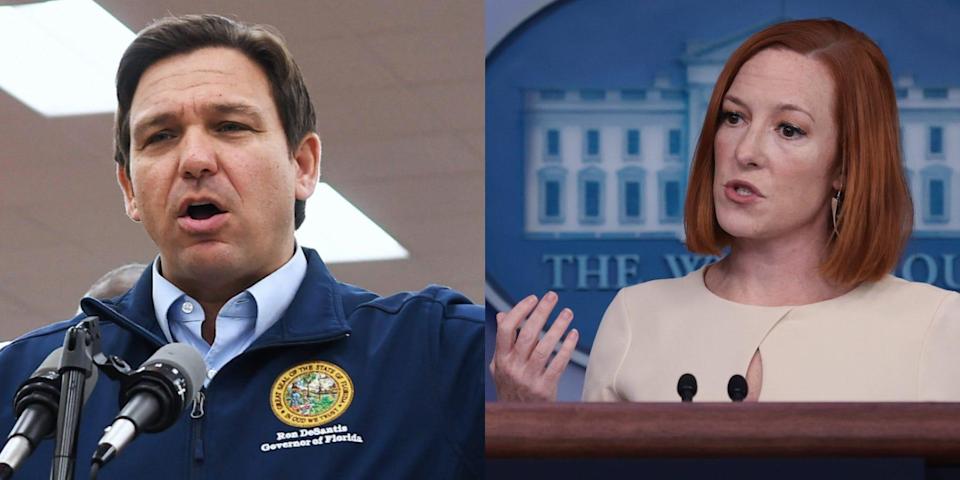 Jen Psaki, the White House press secretary, made a blatantly false assertion on Thursday, accusing Florida Gov. Ron DeSantis of not campaigning for individuals in his state to acquire COVID-19 vaccines.
A reporter asked Psaki about the Republican governor's newly announced intention to distribute 1 million at-home COVID-19 testing kits at the monthly White House press briefing. Republican DeSantis has accused the Biden administration of failing to follow through on pledges made in December to make COVID-19 testing kits widely available in order to address a winter coronavirus outbreak. Psaki was questioned about DeSantis' criticisms of the Biden administration's plan of having the majority of people tested for the virus, as well as the governor's assertions that it would be preferable to simply test those who are at risk.
"We have taken a number of steps to provide tests at a much larger, expansive capacity than that to vulnerable communities across the country. That has been part of the president's effort to quadruple our testing capacity," Psaki said, recognizing that the government has worked to provide 5 million tests to societies that need help the most.
In response to DeSantis' comments, she charged him with failing to campaign for COVID-19 immunizations.