Liberal DA Defends Teen Who Brutally Attacked NYPD Officer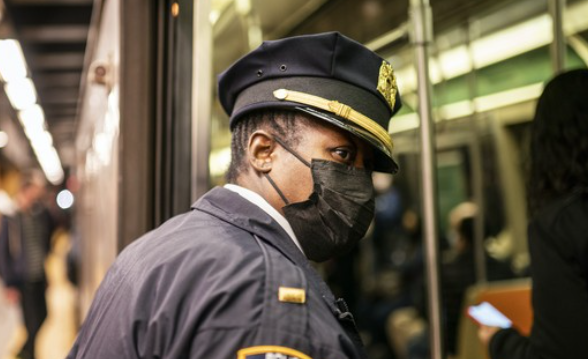 Prosecutor Alvin Bragg of New York City defended his office's liberal decision to not prosecute a 16-year-old who attacked a police officer violently after the officer challenged the juvenile about an unpaid subway fare.
Despite having been detained earlier for two other offenses in less than four months, Bragg's office suggested that the adolescent be freed without bond and appear in family court instead.
The Manhattan DA loses all authority over a case once it is transferred to family court and is handled by a different municipal department.
In a statement, Bragg spokeswoman Emily Tuttle said, "Our system must respond to children as children. Violence against our police officers is unacceptable and given his age at the time of arrest, we consented to send the second case to family court as soon as possible, where he would receive the age-appropriate interventions and supports he needs while being held accountable."
After being captured on camera in a 54-second video clip punching an NYPD officer more than 20 times, pushing him against a metal fence, and placing the officer in a chokehold at a subway stop, the 16-year-old was charged with second-degree assault.
The cases of 16 and 17-year-olds accused with misdemeanors and mild crimes are automatically referred to family court under the contentious criminal justice changes in New York; but, the district attorney may choose to maintain the case in criminal court if the offense was particularly severe.
The boy's DA's lenient punishments upset Mayor Eric Adams (D-NY), who claimed that this is the reason New York City has become a national laughingstock.
Adams urged the state legislature to overturn the "Raise the Age" rule.
"We're not talking about someone that steals an apple. We're talking about someone that has repeatedly used violence in our city," Adams added.