Alleged Spies Caught in Hawaii Using IDs of Two Dead Texas Children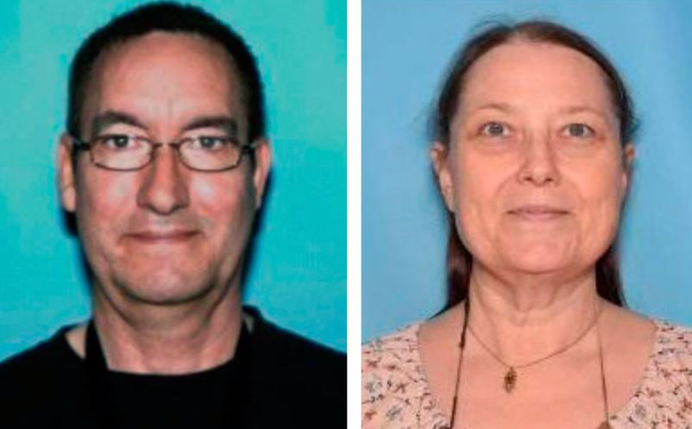 In the 1980s, the Soviet Union infiltrated the US via foreign spies, as shown in the television series The Americans. The woman's spouse worked in travel. I have no idea how a travel agent could really harm America since I have never seen.
In the 1980s, there were several instances of Americans espionage for the Soviets and harming the US incalculably.
The NSA employee Ronald W. Pelton and the chief of a Navy espionage ring, John Walker, were apprehended by G-men in 1985, which is commonly referred to as the year of the spy. The Israeli spy Jon Pollard was also taken into custody.
A U.S. defense contractor and his wife lived for decades under the identities of two dead Texas children, court records say. https://t.co/2QaPNhNvux

— Stars and Stripes (@starsandstripes) July 28, 2022
Robert Hanssen was arguably the worst example of an American espionage for the Soviets and afterwards the Russians. Ironically, Hanssen began working for the FBI in 1976.
In the same year that Walker, Pelton, and Pollard were detained, he started spying. His spying continued up to his arrest in 2001. He inflicted severe harm, but his motivation was financial gain rather than ideological conviction. Cash, jewels, and bank deposits totaling $1.6 million.
According to a story in Stars and Stripes Magazine, a couple was detained in Kapolei, Hawaii, on suspicion of plotting with the enemy and identity theft.
They were both born in 1955, and their true names are Glenn Primrose and Gwynn Darle Morrison. They were from Port Lavaca, Texas, initially. Their 1980 nuptials are where things start to resemble the Cold War.
They reappeared seven years later and pretended to be Bobby Edward Fort and Julie Lyn Montague, two deceased Texas kids. 1967 saw Fort's passing. In 1968, at the age of three weeks, Montague passed away. They wedded in 1988 under the names Fort and Montague, roughly a year after assuming their phony identities.
Primrose waited until 1994, when he joined the Coast Guard at the age of 39. Fort would have been 27 years old had he survived. It is unknown in history how a single 39-year-old man enlisted and eventually served 22 years stationed, finally, at Barber's Point, not far from their house in Kapolei, while looking and physically resembling a 27-year-old. Primrose was working as a defense contractor in 2016 and remained so up until his arrest on Friday.
A picture of Morrison and Primrose dressed in Soviet KGB garb is attached to the appeal as an exhibit. The defense attorney said that was a joke.
Both defendants have stated that everything is just a big mistake and that neither of them is a spy.