Left-wing Actress Makes Jarring Threat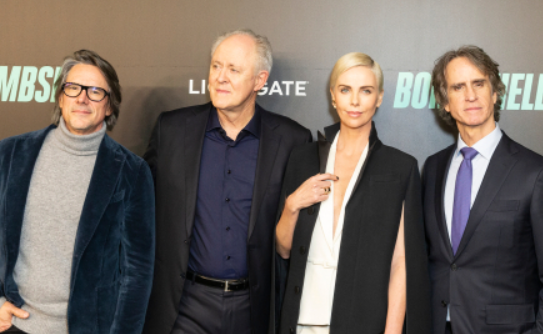 In the past few years, there has been a noticeable effort to introduce young children to drag queens who incorporate sexual elements into their performances.
This has become evident through instances where drag queens have been invited to read to children during designated storytime sessions in schools. Additionally, there have been instances where children have attended drag queen shows that involve explicit sexual content, including nudity and other inappropriate actions.
Celebs including Adam Lambert, Charlize Theron and Sarah Silverman helped drag queens raise over $541,000 during a televised 'Drag Isn't Dangerous' event to push back against laws banning children from attending drag shows.

Is this what they are fighting to protect? pic.twitter.com/CkjMrPXmsb

— Oli London (@OliLondonTV) May 8, 2023
It is understandable that many parents have concerns about their children being exposed to such experiences. Moreover, lawmakers with right-wing ideologies are actively working to implement measures that safeguard children from being exposed to content that is deemed inappropriate for their age.
In the midst of the increasing controversy surrounding drag queens and the appropriate contexts for their presence, a recent statement made by actress Charlize Theron, who leans towards left-wing ideology, is generating some attention and causing surprise among observers.
Charlize Theron is threatening to "F anyone up" that opposes drag queens sexualizing kids etc, which is most of America…so bring it to our front yards Bitch and see what happens. ✌🏻

Maybe it's time we boycott all these pedo-apologists in Hollywood. https://t.co/1tJ1Eohc7o

— Mindy Robinson 🇺🇸 (@iheartmindy) May 11, 2023
At a recent fundraising event for drag queens, Theron made a strong statement expressing her determination to confront and challenge individuals who express criticism or objections towards drag queens.
Her remarks seem to be aimed at those who voice concerns about children attending drag shows that contain explicit and adult-oriented content, which has been increasingly controversial.
Theron made it evident that she firmly believes drag queens do not pose any harm to children.
However, it is important to note that many Americans do not agree with Theron's perspective and do not consider drag queens to be harmless to children. This viewpoint has sparked a significant backlash on social media, particularly in response to Theron's strong statement about confronting and potentially causing harm to those who oppose drag queens.
In response to Theron's statements and her unwavering stance on the issue of drag queens interacting with children, there is a growing movement calling for a boycott of Hollywood and specific projects that involve the actress. Despite the mounting pressure, Theron has not shown any indication of retracting or toning down her message.
Other celebrities who have voiced their support for drag queens are also facing criticism and backlash on social media platforms.