Jury Awards An Insane Amount Of Money to Man Fired Over Birthday Party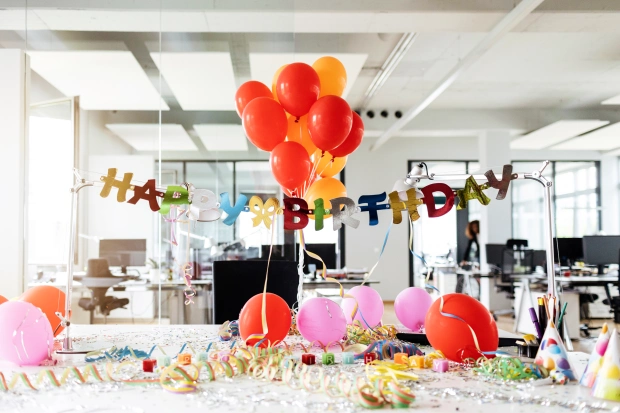 A jury awarded $450,000 in lost income and emotional suffering to a Kentucky man who was dismissed days after having a panic attack at work over an undesired birthday celebration.
According to a lawsuit filed in Kentucky's Kenton County Circuit Court, the man, Kevin Berling, had been working at Gravity Diagnostics in Covington, Ky., for about 10 months when he asked the office manager not to give him a birthday party because he had an anxiety issue.
Mr. Berling's attorney, Tony Bucher, claimed that the party was planned by other employees while the office manager was absent, and that the situation swiftly spiraled out of hand.
After learning about the planned lunchtime celebration, which included birthday wishes from coworkers and a banner decorating the break room, Mr. Berling suffered a panic attack. Mr. Berling, on the other hand, preferred to spend his lunch hour in his car.
Mr. Berling suffered a panic attack the next day at a meeting with two supervisors, who challenged him about his melancholy demeanor, according to Mr. Bucher. Mr. Berling was fired three days later after an email claimed he presented a threat to his coworkers' safety.
The firm said in a court filing that Mr. Berling was fired because he was belligerent at the meeting and scared the supervisors, who sent him home for the day, seized his key fob, and told security officers he couldn't come back.
Mr. Berling filed a lawsuit against the corporation for handicap discrimination a month after the meeting, in September 2019.
On March 31, a jury found Mr. Berling had been subjected to an adverse employment action as a result of his impairment after a two-day trial. The jury gave him $150,000 in missed income and benefits, as well as $300,000 in pain, humiliation, and loss of self-esteem.
Gravity Diagnostics' lawyer, John Maley, said on Saturday that the company would file post-trial papers appealing the judgment on legal grounds and claiming that one juror had broken court instructions regarding getting information outside of the trial.
Mr. Maley claimed that the case did not meet the legal requirements for a disability claim since Mr. Berling had never revealed his anxiety illness to the employer and had not exceeded the legal threshold for disability.
"When dealing with supervisors and coworkers becomes expected," Ms. Anwar added, "social anxiety can be induced in the job." "If hosting a birthday party in their honor or participating in a celebration for others makes an employee uncomfortable or worried, they should be permitted to opt out."