IRS Is Not the Only Armed Agency Americans Need to Worry About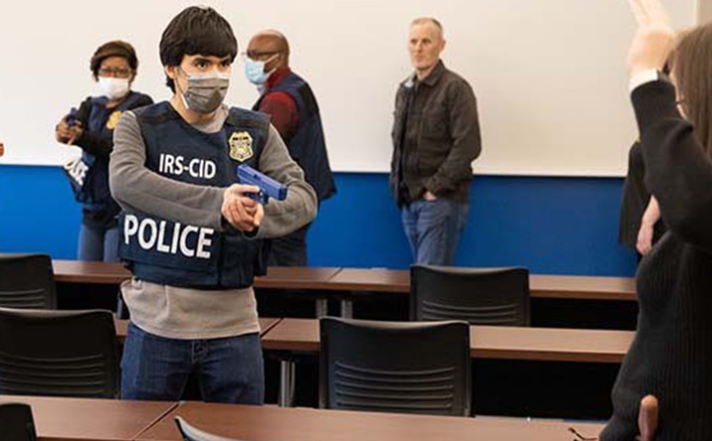 Recent worries about the 87,000 additional Internal Revenue Service (IRS) personnel, including increases to its ranks of armed agents, have sparked discussion about whether having armed agents in key federal bureaucratic departments is indeed required.
Numerous other federal departments, like the National Oceanic and Atmospheric Administration, Social Security Administration, US Department of Agriculture, and U.S. Postal Service, also have police divisions.
The Environmental Protection Agency is another overly militaristic organization (EPA).
Although Democratic administrations tend to give the EPA more latitude to use its growing power, this is not a purely party issue. In fact, it was under the Reagan administration that Congress first gave the EPA authority akin to that of the military. After that, in 2015, it was revealed that the EPA was shelling out about $75 million annually to retain its 200 special armed agents outfitted with military-style weapons, drones, amphibious assault vehicles, night-vision equipment, and other gear.
In 2015, armed cops wearing full body armor and "POLICE" uniforms invaded the village and nearby gold mine in Chicken, Alaska, as the locals awoke. They soon discovered that these men were EPA employees who were being raided as a result of a claim that the mine could be in violation of the Clean Water Act.
Locals and the Alaska state government were outraged by the EPA special agents' intimidating behavior and terrifying hostility that day.
Three years prior, in 2012, EPA representatives came to Larry Keller's door after he had sent a brief email to Al Armendariz's staff, the EPA's regional administrator at the time.
Keller sought to question Armendariz over the administrator's divisive remarks about the oil and gas sector, where he claimed his enforcement objectives were to hang CEOs.
A group of armed men and the neighborhood police arrived at Keller's home, demanded his business cards, and questioned him about the purpose of his email.
Unfortunately, after President Obama left the White House, these types of violations continued. Following the December 2020 National Compliance Initiative: Stopping Aftermarket Defeat Devices for Vehicles and Engines, and just before Trump left office, the EPA declared it would crack down on private shops that modify cars.
These instances serve as a reminder of the oppressive measures self-righteous bureaucrats may and will use against regular Americans in order to implement laws that are frequently not even put to a vote in Congress. When organizations like the EPA are also not held accountable for their own wrongdoing, it fosters the perception that they are above the law, which is even more damaging.