Iran Is Attacking Americans on US Soil And Biden Is Doing Nothing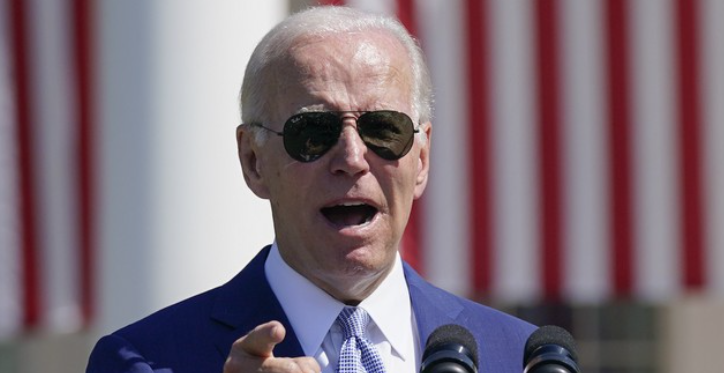 Terrorists and agents supported by Iran have made many attempts to assassinate Americans during the previous four weeks. The assassination attempts took place boldly on US land, where they would have been unthinkable elsewhere.
#Exclusive interview with Iranian dissident @AlinejadMasih on @SalmanRushdie and the assassination attempt on her in New York
Full interview: https://t.co/XQwJuJQ372#ReporterDiary #SalmanRushdie #MasihAlinejad #Iran #UnitedStates (@Geeta_Mohan) pic.twitter.com/MLWi8ZEZjd

— IndiaToday (@IndiaToday) August 15, 2022
Masih Alinejad, an activist, was attacked at her Brooklyn home. It had happened before.
John Bolton, a former UN ambassador and the president's adviser for national security affairs, was the subject of an assassination attempt.
Member of Iran's Islamic Revolutionary Guard Corps (IRGC) Charged with Plot to Murder the Former National Security Advisorhttps://t.co/pmXWkiQKSN pic.twitter.com/XcO7TJtE1d

— Justice Department (@TheJusticeDept) August 10, 2022
A lawsuit that was unsealed today in the District of Columbia accuses an Iranian national and member of Iran's Islamic Revolutionary Guard Corps (IRGC) of engaging in murder for hire and offering and attempting to offer material assistance to a transnational murder conspiracy.
The Biden Administration must immediately stop negotiating with the Iranian terrorist regime while they carry out assassination attempts on American citizens and officials.

I joined @NextRevFNC tonight to confirm news of their next target: @mikepompeo pic.twitter.com/tK0QFwt4LU

— Morgan Ortagus (@MorganOrtagus) August 15, 2022
Apparently in retaliation for the January 2020 death of Iran's Islamic Revolutionary Guard Corps – Qods Force (IRGC-QF) commander Qasem Soleimani, Shahram Poursafi, aka Mehdi Rezayi, 45, of Tehran, Iran, attempted to arrange the murder of former National Security Advisor John Bolton beginning in October 2021, according to court documents. Poursafi sought to bribe someone in the US $300,000 to commit the murder in Maryland or Washington, DC, acting on behalf of the IRGC-QF.
Salman Rushdie, who's had a fatwa out against him since the 1980s for his depiction of Muhammad in "The Satanic Verses," was reportedly stabbed before delivering a lecture in western New York on Friday. https://t.co/9dgbDNjFnp

— Spencer Brown (@itsSpencerBrown) August 12, 2022
Bolton's assassin, an Iranian national, was given a $1 million reward for former Secretary of State Mike Pompeo.
An someone with connections to the Iranian Revolutionary Guard attacked Salman Rushie, a vocal opponent of Iran and extreme Islam, at a New York event. In the 1980s, the Iranian government issued a fatwa condemning him.
The Biden administration is still urgently trying to reach a new nuclear agreement with Iran, the top state sponsor of terrorism in the world.
And yet the Biden Iran Deal negotiators are entertaining the notion of dropping the IRGC from the terrorist list…. https://t.co/lMq12fDmTF

— Rep. Mike Waltz (@michaelgwaltz) August 10, 2022