Horrifying Moment When Shark Swims Dangerously Close To Paddle Boarder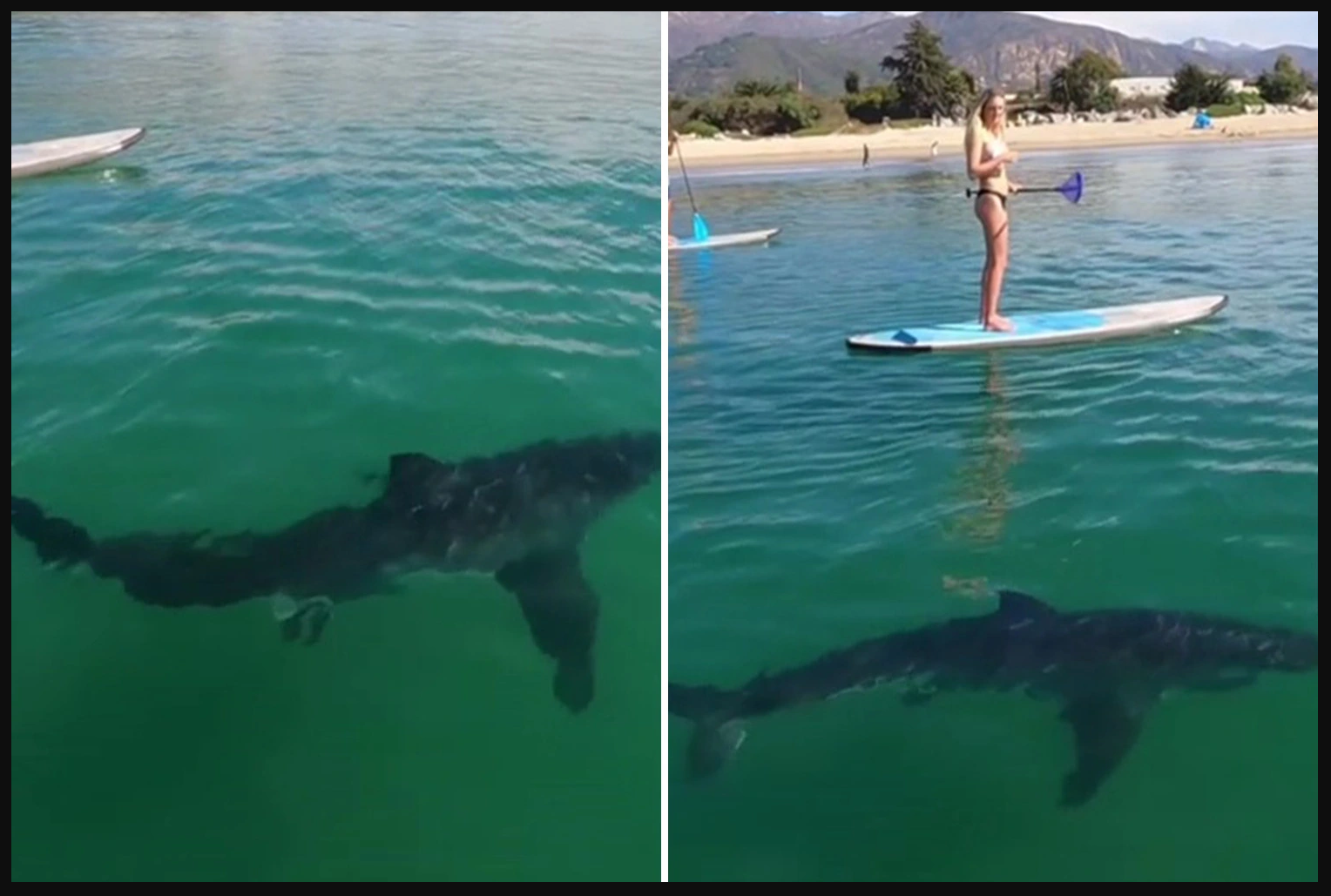 A video has been caught of the scary moment a massive great white shark went under a group of paddle boarders.
As beachgoers watched in fear, the clip revealed how close the beast was to the shoreline.
In images reminiscent of Jaws, the shark's ominous shape could be seen stalking the fragile planks.
However, as the brief film came to a close, it opted to continue swimming.
The Reddit member who made the post said that it was just a routine event for paddleboarders in some regions of the world.
It came as other commenters remarked on how calm the bystanders were as the lumbering behemoth went by.
A scared paddleboarder videotaped his horrific encounter at the mercy of a large tiger shark as it stalked turtles underneath him the day before.
Brodie Moss, an Australian, was flung into the sea after the predator chomped on his board by accident. Thankfully, he escaped injury during the close call.
The viral footage was shot in Western Australia, which is known for being one of the world's hotspots for human shark attacks. A bodyboarder was savaged to death in Broome in November 2020, the seventh deadly attack that year.
Paul Millachip, a British father, was mauled to death while swimming in Freemantle a year later. He was allegedly attacked simultaneously by a great white and a tiger shark.
A British diving instructor was murdered by a 15-foot great white shark in Sydney in February of this year. According to experts, most victims are attacked when sharks mistake people for prey like seals.