GOP Rep Fires Back At Biden After His Astounding Statement On The Economy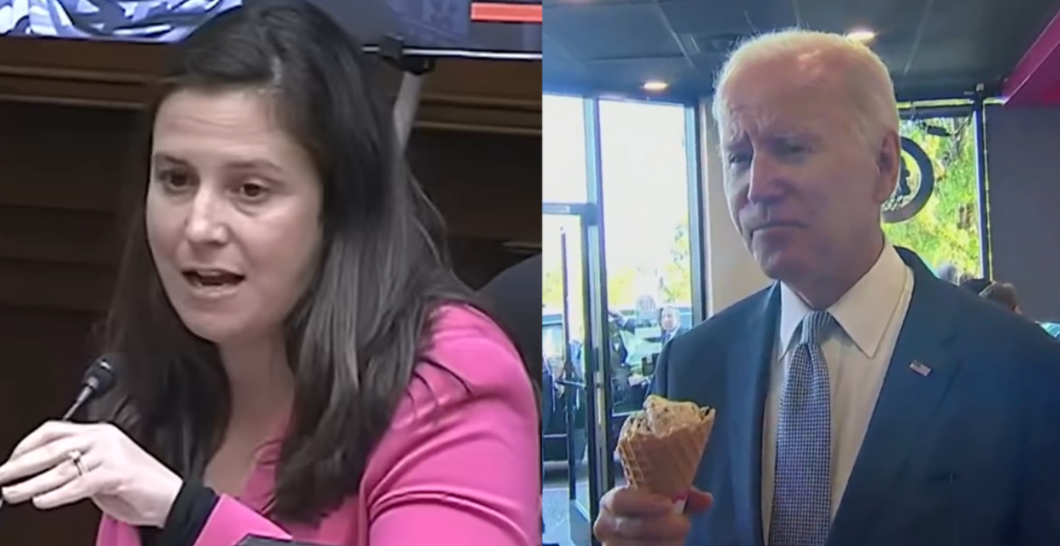 After President Joe Biden made an astonishing economic statement, GOP Representative Elise Stefanik retaliated against him. In a widely panned press conference, Biden said, "I'm not concerned about the strength of the dollar, I'm concerned about the rest of the world. Does that make sense? Our economy is strong as hell. It's worldwide inflation that's consequential."
Biden: "I'm not concerned about the strength of the dollar, I'm concerned about the rest of the world. Does that make sense? Our economy is strong as hell. It's worldwide inflation that's consequential." pic.twitter.com/1Eskv8O96l

— unusual_whales (@unusual_whales) October 16, 2022
Elise Stefanik fired back, "Shame on Joe Biden, shame on his entire administration that said, you know, either they said inflation wasn't a big issue or it's not here to stay. It's incredibly painful.It continues to go up and up and up. And the people who are suffering are the American people. So people are feeling it. It's more than just numbers. It's impacting the bottom line. It's a pay cut on every American."
Joe Biden: The economy is "strong as hell."

Real America: "No it's not."

— Rep. Jim Jordan (@Jim_Jordan) October 17, 2022
People desire security and safety, she added. They want change, and they want Joe Biden to be subject to checks and balances.
She predicts a successful year for the Republicans.
She continued by saying that in order to regain the majority, they only needed to win back five seats. People want to stop the trillions in foolish expenditures that have occurred under a single-party Democrat government, and Bidenflation has been a tax on every American. She cites this as one of the main reasons she thinks we're going to have a big Republican year.
"This will be the year of the Republican woman again, and specifically the year of the Latina Republican woman with the amazing Hispanic women Republican candidates we have running in these races that are going to flip these seats," she concluded.