FTC Quietly Investigates Amazon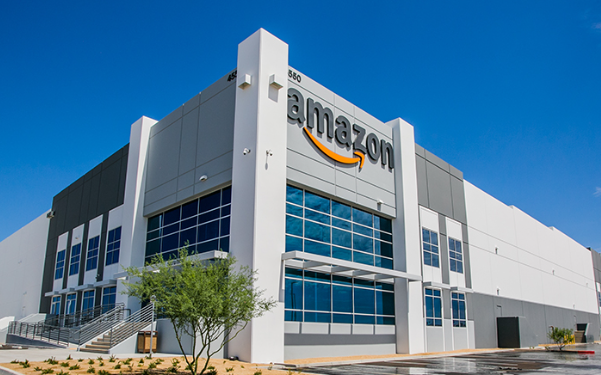 In particular, when it comes to government control of monopolies, the wheels of justice frequently turn slowly in the nation's capital. The Federal Trade Commission (FTC) looks to be finishing up some of its years-long secret investigations into the online marketplace, according to a recent report, which suggests Amazon is set to catch up.
The FTC's multifaceted investigation into Amazon's business practices is quickly "approaching the action phase," according to a bombshell exposé published by POLITICO on March 20. This probe focuses on antitrust laws, potential mergers, privacy policies, and a variety of other topics.
According to POLITICO contributor Joshua Sisco, the FTC has been looking into the major tech company at least since 2019. The commission has since opened six different investigations into Amazon's business practices. He claims that the Biden Administration is getting ready to take action on a minimum of three of these in the near future.
These three probes seem to be looking into Amazon's:
Abuse of power on its online marketplace.
Violations of consumer privacy protections associated with the company's Alexa voice assistant and its Ring cameras.
Recent purchase of iRobot, Roomba Vacuum's parent company.
By the beginning of August 2022, Amazon paid $1.7 billion to acquire iRobot. The merger was described as Amazon's "most dangerous [and] threatening acquisition" in its nearly 29-year history by data-privacy experts and antitrust researchers shortly after the purchase, according to Business Insider and other media sites.
New: Amazon is under scrutiny at the FTC in at least six different investigations, and at least some of them are going to come to head soon, including the big antitrust probe, iRobot, and at least one privacy casehttps://t.co/Y0GkQlf7zp

— Josh Sisco (@joshua_sisco) March 20, 2023
According to Sisco, POLITICO contacted more than ten people with direct insider knowledge about the FTC's ongoing inquiries into Amazon. They cover five crucial areas:
Two ongoing investigations into possible violations of the Children's Online Privacy Protection Act involving two product lines: Amazon's Alexa digital assistant and the company's Ring security cameras.
A probe into obstacles reportedly created to make it difficult to unsubscribe to Amazon services like Prime and other "dark pattern" tactics, deceptive practices designed to trick consumers into behaviors like subscribing to costlier services than intended.
Potential antitrust violations involving a wide range of products involved in Amazon's retail offerings.
A possible challenge to the Big Tech company's purchase of iRobot.
A long-standing probe involving deceptive advertising practices promoting its "Amazon Choice" label, giving it an unfair "pay-to-play" advantage.