Fox News Meteorologist Saves Senior From Gang of Aggressive Teens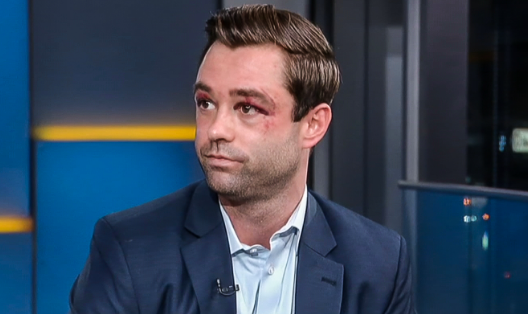 Adam Klotz, a 37-year-old meteorologist for Fox News, was badly beaten in return for intervening to save an elderly man who was being tortured and set on fire by a mob of youngsters.
In a Manhattan pub, Klotz watched the Giants' defeat before boarding the subway at 12:45 a.m. to go back home. He saw some young people taunting an elderly railway rider.
On Monday, Klotz went on Fox & Friends and told a tale of a group of teens who decided to light the older man's hair on fire while they were passing around a joint.
Out of the 25–30 other people on the train, only Klotz got to offer assistance to the victim.
He attempted to flee from a group of boisterous kids who were making fun of him. They followed him to another car and attacked him there. He attempted to get off the train a few stations later, but as the doors opened, the entire gang "bum-rushed" him.
Adam Klotz, thank you for your courage. You knew you'd be brutally assaulted and the thugs would be quickly released, but you stood up anyway. God bless.https://t.co/DLyyi0ruJD

— Mark R. Levin (@marklevinshow) January 23, 2023
The meteorologist claimed that no one attempted to stop the beating while it was taking place, but once the lynch mob had dispersed, someone came to their aid.
There may have been seven or eight teenagers in the group, according to Klotz. Three of them were quickly captured by New York City police, who swiftly handed them back to their parents without filing any charges.
Klotz said he wanted something done when asked how he felt about the lack of consequences for his attackers.
Fox News weatherman Adam Klotz beaten on NYC subway train @mekalshan #FoxNews #adamklotz #Weather pic.twitter.com/fYmL7qWEO5

— Mekal Shan (@mekalshan) January 22, 2023
Klotz expressed his frustration that neither the attackers nor their parents would be made to answer for the crime, leaving him to handle the aftermath alone and foot the bill for his inpatient stay.
He wanted someone to be chastised, but what he really wants is for things to get better. Klotz called out Mayor Adams and demanded him to deploy more subway police.