Four Inmates Escape Federal Prison In Virginia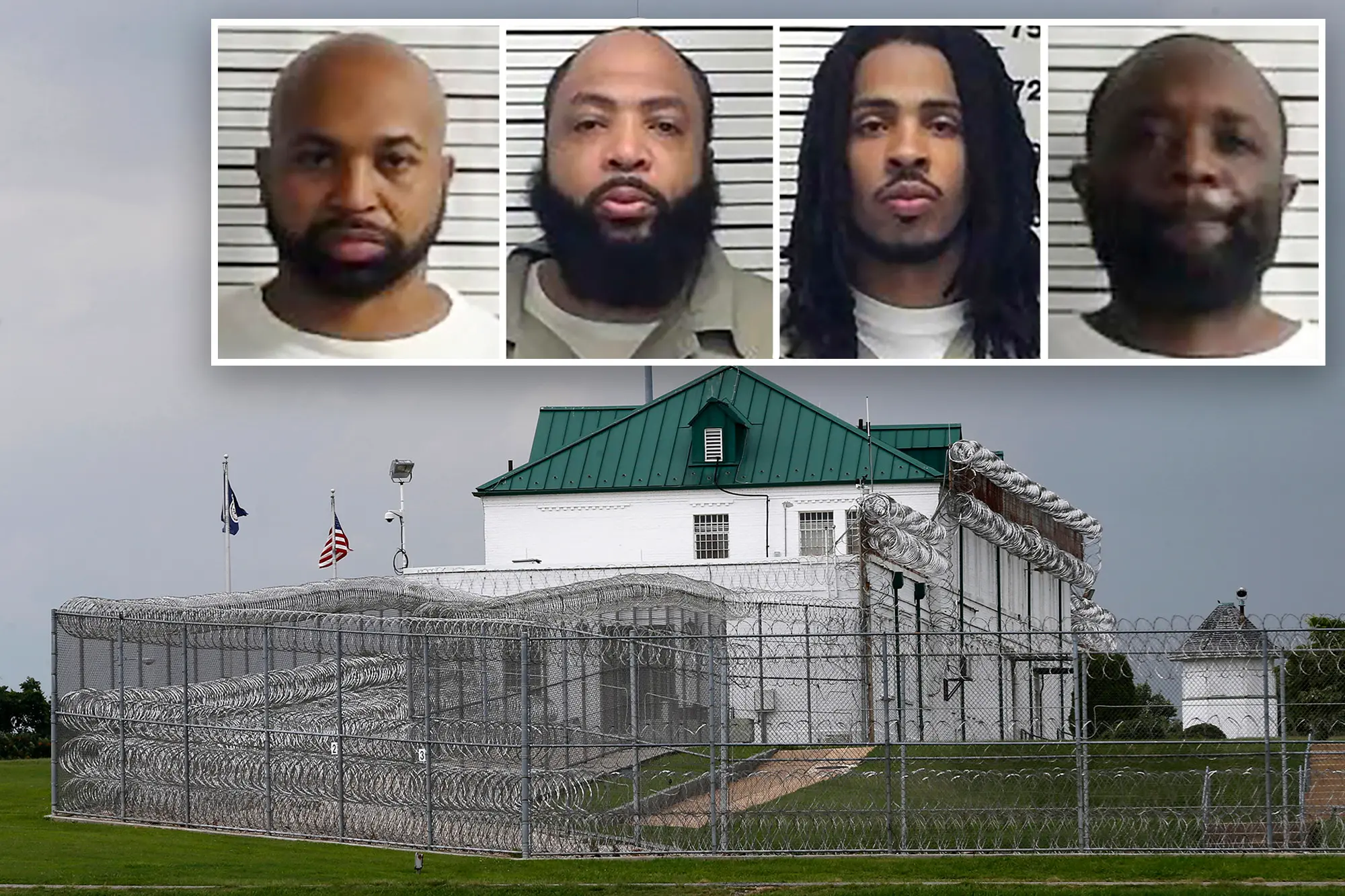 Four convicts have escaped from a federal prison camp in Virginia, the latest in an increasing trend of breakdowns at low-security facilities around the country.
The Federal Bureau of Prisons reported Saturday that inmates Corey Branch, Tavares Lajuane Graham, Lamonte Rashawn Willis, and Kareem Allen Shaw were discovered missing from the Federal Correctional Complex-satellite Petersburg's camp in Hopewell, Virginia, approximately 1:45 a.m.
Officials did not say how the inmates got out of the 185-man institution.
However, in recent years, the BOP has been chastised for insufficient security at comparable federal prison camps around the country, where doors are frequently left open and surveillance cameras are malfunctioning.
The US Marshals Service, FBI, and other law enforcement organizations have been alerted of the internal investigation.
Branch, 41, has been in prison for more than 13 years for fentanyl possession with intent to distribute and handgun possession. Graham, 44, is serving a ten-year sentence for drug offenses and handgun possession.
Willis, 30, is serving an 18-year sentence for having and concealing a stolen handgun and having a firearm in the presence of a convicted felon. Shaw, 46, is receiving a 16-year sentence for conspiracy to distribute heroin.
Graham was sentenced to 120 months in prison for possessing 500 grams or more of cocaine and 28 grams or more of cocaine base with the intent to distribute. According to the agency, he was also punished for possessing a handgun in furtherance of a narcotics trafficking offence.
Shaw was sentenced to 194 months in prison for conspiring to possess a quantifiable amount of heroin with the intent to distribute it.