Former Student Convicted of Spying for Chinese Government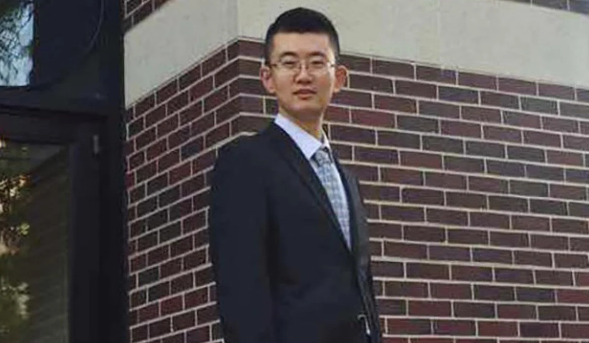 An ex-graduate student was found guilty of espionage for the Chinese government by compiling data on American engineers and scientists with expertise in aerospace technology and other fields.
Ji Chaoqun, 31, was found guilty on Monday by a federal jury in Chicago of conspiring to work as a Chinese Ministry of State Security agent without informing the American attorney general, working as a spy in the country, and lying on a government form about his connections with foreign organizations.
Ji was cleared of two further counts of wire fraud that claimed he misrepresented to the United States after the jury debated for nearly six hours over two days. Army when he sent in his reserve application in 2016, according to the Chicago Tribune.
Ji, a Chinese national who has been detained since his arrest in September 2018, listened to the decision on headphones with a Chinese interpreter, but he didn't seem to react.
Ji, who was found guilty of serving as an unregistered Chinese agent and may be sentenced to up to 10 years in jail, has not yet received a sentencing date from a federal court.
Prosecutors said that after returning to China for the winter vacation, Ji was "wined and dined" by his MSS handlers. Prosecutors claim that he finally received a top-secret contract that required him to "devote the rest of my life to state security," and take an oath of devotion to the agency.
Ji was finally able to compile background checks on eight Americans, all of whom were born in Taiwan or China and had worked in the scientific and technology sector, including some with expertise in the aerospace industry, according to the prosecution. Seven were employed by American defense companies.
According to Assistant U.S. Attorney Barry Jonas, he submitted the reports back to his supervisors in a zipped file that was mislabeled as a collection of "midterm exam" questions.
In his closing remarks on Friday, Cheronis emphasized that Ji was never charged with stealing any national secrets, simply with compiling background information that could be purchased online by anybody looking to learn more about a neighbor or possible date.