Biden Wakes up to Democratic Mutiny on Student Debt Forgiveness Plan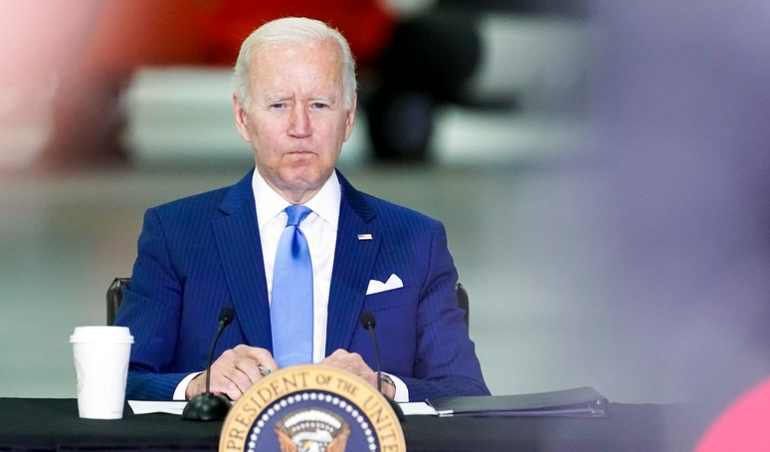 Republicans are lining up to denounce President Joe Biden's unilateral decision to enact a student loan forgiveness program that will include at least $10,000 in loan forgiveness for borrowers who make less than $125,000 annually and another payment freeze for about four months. This move has understandably sparked a national firestorm.
Additionally, he has come under harsh criticism from some unexpected sources, such as Rep. Chris Pappas (D-NH), who stated on Wednesday that "This announcement by President Biden is no way to make policy and sidesteps Congress and our oversight and fiscal responsibilities."
Interesting statement from Tim Ryan (through his congressional office) on student loan forgiveness.

It's almost like he's running a Senate campaign aimed at winning over middle-of-the-road voters. pic.twitter.com/83xzhHUyNg

— Haley BeMiller (@haleybemiller) August 24, 2022
Democratic candidate for president, Rep. Tim Ryan of Ohio Senate, made an effort to sound Republican.
"Waiving debt for those already on a trajectory to financial security sends the wrong message to the millions of Ohioans without a degree working just as hard to make ends meet."
Republican J. D. Vance, who is backed by Trump, is Ryan's opponent.
"I don't agree with today's executive action because it doesn't address the root problems that make college affordable," Democratic Sen. Catherine Cortez Masto told a local Nevada publication.
Pouring roughly half trillion dollars of gasoline on the inflationary fire that is already burning is reckless. Doing it while going well beyond one campaign promise ($10K of student loan relief) and breaking another (all proposals paid for) is even worse.

— Jason Furman (@jasonfurman) August 24, 2022
Rep. Jared Golden, a Democrat from Maine, also criticized Biden's strategy brutally.
"This decision by the president is out of touch with what the majority of the American people want from the White House, which is leadership to address the most immediate challenges the country is facing."
It is regressive to widely abolish student loan debt. It costs money from the larger tax base, which is primarily made up of employees who did not complete college, to pay for the student loans of persons with expensive degrees. Although Mr. Biden's plan has an income ceiling, the restriction does not take into account need or future earnings potential, so white-collar workers with high wages stand to gain.