Environmental Activists Stage Rally Near Biden's Home In Delaware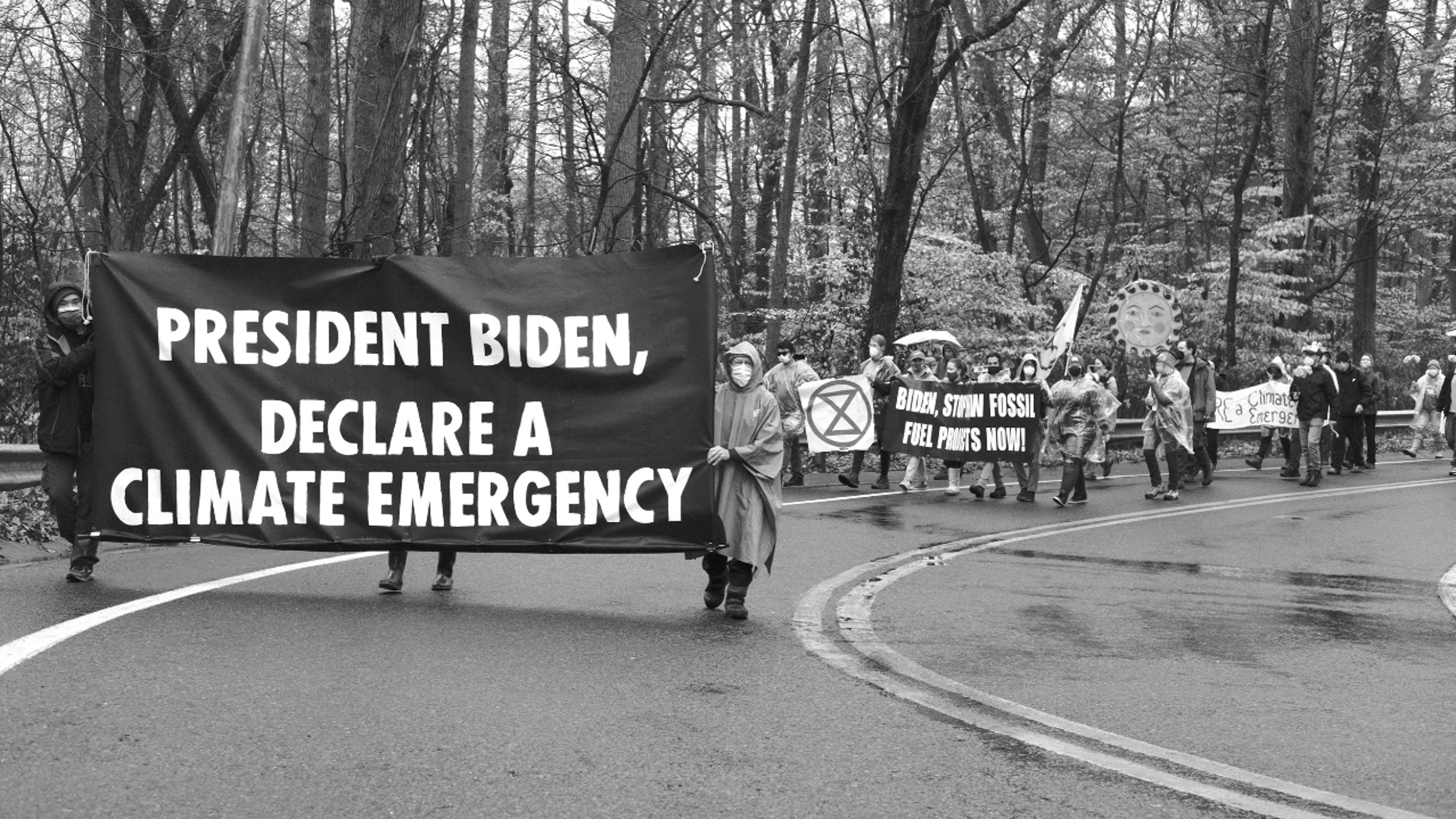 Protesters from the Occupy Biden movement have been rallying near President Biden's Delaware neighborhood for the past week, urging him to declare a national climate emergency.
The organization said that diplomatic action is needed to persuade President Biden to modify his climate policy, according to a description of the demonstration, which took place near President Biden's home in Delaware.
Individuals demonstrated on a road near the president's residence on Saturday, the organization's final day of protest, while agents of the Secret Service stood nearby watching the group.
Protesters kneeled in front of Secret Service agents, holding posters that said "declare a climate emergency."
Karen Igou, an Occupy Biden representative, claimed she read the group's requests to the Secret Service hoping that the message will be delivered to President Joe Biden.
A spokeswoman believes that 200 individuals took part in the demonstration, which ran from December 25 to January 1.
Why occupy? Why Biden? Stay tuned to learn more about our goals and guiding principles.

As president of the most powerful nation in the world, there's a lot Biden can do right now to act on the climate and ecological crisis—with or without the approval of congress. (1/3) pic.twitter.com/1DWvQR6lOq

— OccupyBiden (@OccupyBiden) December 13, 2021
Igou went on to say that the group wants President Biden to declare a national climate emergency and halt new fossil-fuel projects by January 31.
According to an online description of the demonstration, the group planned to camp for the full week.
Echo Alford, a member of the Party for Socialism and Liberation, said the rally was held to urge President Biden to take action on climate change.
Another protester, Michael Bagdes-Canning, claimed he wouldn't have slept in the rain and cold if they do not have an important message for the President.