Department of Energy Makes Major Push to Regulate Gas Stoves and Ovens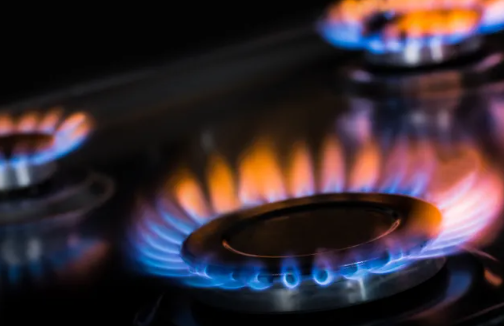 On Wednesday, just after the Department of Energy announced new efficiency regulations for natural gas stoves and other cooking appliances, the debate over gas stoves is certain to resurface.
According to the Energy Department's proposal, both gas and electric stoves and ovens would have to adhere to certain energy usage guidelines. According to the proposed law, both gas and electric stoves would need to fulfill minimum standards for energy efficiency.
An Energy Department representative told news outlets on Wednesday that the department is "as required by Congress, the Department of Energy is proposing efficiency standards for gas and electric cooktops—we are not proposing bans on either. The proposed standards would not go into effect until 2027 and cumulatively save the nation up to $1.7 billion. Every major manufacturer has products that meet or exceed the requirements proposed today."
According to the DOE, the rule's energy savings would increase the security and dependability of the country's energy system and allow for energy savings of up to 3.4% compared to a no-standards scenario. Additionally, it predicted that manufacturers would spend a total of $183.4 million on conversion expenses to meet the regulations.
The agency stated that it has "tentatively concluded that the proposed standards represent the maximum improvement in energy efficiency that is technologically feasible and economically justified,"adding that it anticipates "in order to bring products into compliance with new and amended standards, it is estimated that the industry would incur total conversion costs of $183.4 million."
According to the Energy Department, there are currently products on the market that can meet the proposed regulatory levels. The proposal further states that the advantages of the suggested standard would outweigh any potential downsides.
The proposed regulation stated: "That conclusion remains true under any reasonable analytical assumption—i.e., the proposed standards are net beneficial under any discount rate (both for climate and non-climate benefits and costs), any cost scenario, and any other scenario DOE analyzed."
"Moreover, because consumer operating cost savings and health benefits alone greatly exceed costs under all such assumptions and scenarios, DOE noted that this conclusion does not depend on climate benefits (though DOE's estimates of climate benefits remain important and robust)."
A few weeks ago, the U.S. Richard Trumka Jr., the commissioner for consumer product safety, sparked debate when he suggested that the agency might decide to prohibit gas-powered stoves at its meeting later this year. In response to a question regarding a potential ban, Trumka told Bloomberg News that "any option is on the table" and noted that "products that can't be made safe can be banned."
Meanwhile, Trumka seemed to be alluding to a contentious study that suggested a connection between gas stoves and childhood asthma. A spokesperson for the organization that conducted the study, a well-known environmental group by the name of the Rocky Mountain Institute, later stated the paper "does not assume or estimate a causal relationship" between the stoves and asthma.
Dr. Ran Goldman, a professor of pediatrics at the University of British Columbia, stated to regional media after the issue started in January that the report was only "a calculation of what could be causing asthma in children."