Dems Losing Big Numbers Ahead Of Midterms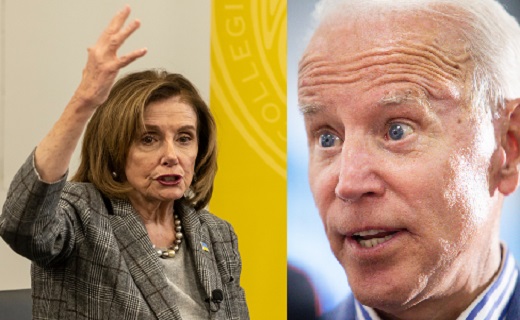 More than a million American voters have shifted from one party to the other in the last year, which bodes badly for Democrats in the 2022 midterm elections.
The GOP is mostly gaining in the suburbs of big and medium cities, where people who supported President Joe Biden in 2020 are dealing with inflation and becoming more and more suspicious of Democratic social concerns, according to a study by The Associated Press.
Approximately 1.7 million Americans have changed their party allegiance in the last 12 months. Two-thirds of them, according to the research, have joined the GOP, while just 630,000 have opted to join the Democratic Party.
The voting pattern is another sign that Republicans hope to make significant gains in Congress and state governments throughout the nation in November, even while it is hardly the death knell for Democrats.
The significant victories for the Republican National Committee, according to Ronna McDaniel, were due to Biden's gas price spike, the open border problem, a lack of infant formula, and an increase in crime.
Biden and Democrats, according to a statement from McDaniel, are tragically out of touch with the American people, which is why Americans have flocked in droves to the Republican Party. American suburbs will continue to trend red for several cycles.
The Biden administration never adequately addressed the increasing gas costs or the inflation that is at a 40-year high and showing no signs of abating.
Members of Biden's own party have questioned the White House's approach to the economic issues, claiming he is acting too passively.