Dems Claim Diesel Powered Trucks Are Now Racist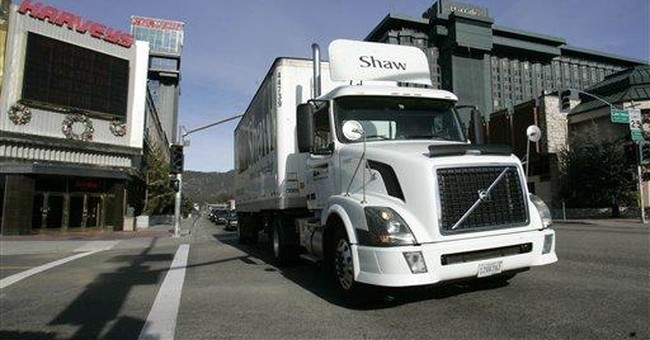 Once more, the leftist police are screaming "racist," but this time it's in reference to trucks.
Clean air is racist, according to the California Air Resources Board (CARB).
According to (CARB), the state is exploring new legislation that would prohibit the sale of any diesel semi-trucks by 2040 in an effort to combat climate change and stop a long history of discriminatory behavior.
Due to discriminatory zoning laws, CARB contends that big freight vehicles should be outlawed because the diesel pollutants they emit disproportionately harm low-income and minority neighborhoods.
Another instance of Democrats using the racial card is this one.
Furthermore, by putting the new restrictions into effect, they are ignoring the negative effects of the economic loss.
Due to the vehicles' high pollutant output, CARB further asserted that Black and Latino neighborhoods are more at risk.
The idea would mandate that state and municipal government vehicle fleets convert to all-electric operation by 2027, as well as that medium and heavy-duty vehicles that access ports and rail yards do the same by 2035.
"Black and Latino populations experiencing significantly greater air pollution impacts than white populations. Communities in and around ports move much of the nation's freight, and so experience pollution on a national scale in their neighborhoods."