Congress Can Now Order Drinks on Demand at the Capitol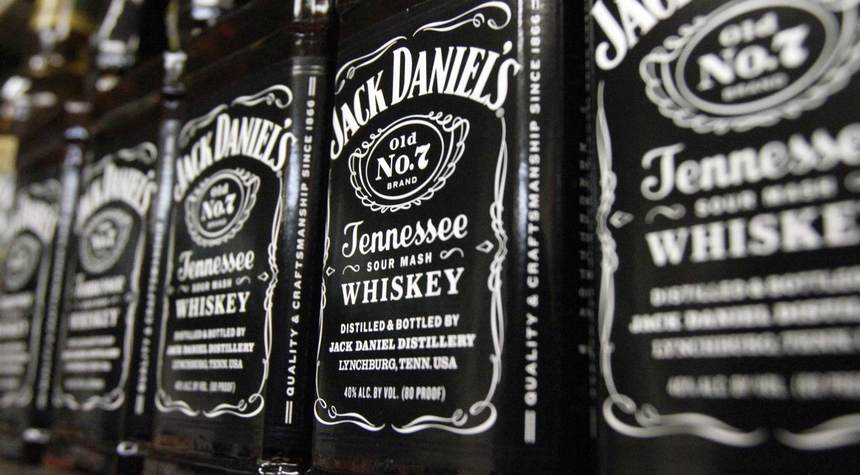 Because of a deal with Sodexo, the Capitol's new catering partner, your representative in Congress has that right.
Your congressman or congresswoman can pay for drinks with his or her own money or campaign cash using "Drinks on Demand."
1) The filibuster is fine. But liquor is quicker.

Fox has learned that lawmakers and aides can now order beer, wine and hard liquor directly to their offices.

This is through the new caterer on the House side of Capitol Hill, Sodexo.

— Chad Pergram (@ChadPergram) May 13, 2022
2) Wine and beer was often available at catered receptions on Capitol Hill. But now booze can go directly to a Member's office.

And, they can order in bulk.

Fox is told that this can be paid with private money or a campaign funds. https://t.co/P5HmEv5xGV

— Chad Pergram (@ChadPergram) May 13, 2022
Representatives and their staff may order bottles of whiskey from labels like Jack Daniels, Maker's Mark, and Tito's for anywhere from $16 to $35 for a fifth of their chosen spirit, but Woodford Reserve is not available. A 24-pack of Keystone Light costs $25, while a case of DogFish 90 Minute IPA costs $60.
Members of Congress and other staff can purchase canned drinks, hard seltzer, and other alcoholic beverages, but the wine selection is the most comprehensive.
Members and staff may be paid for food and non-alcoholic beverage expenditures spent while participating in virtual legislative planning sessions, according to the Committee on House Administration website. Members and employees may not be paid for food and beverage expenditures linked to social activities or social events, and they may not be reimbursed for the cost of alcoholic drinks, according to the website.
On Capitol Hill, wine and beer were frequently accessible at catered banquets, but now drinks may be delivered straight to a Member's office.