Illegal Immigrants Called the Cops on News Host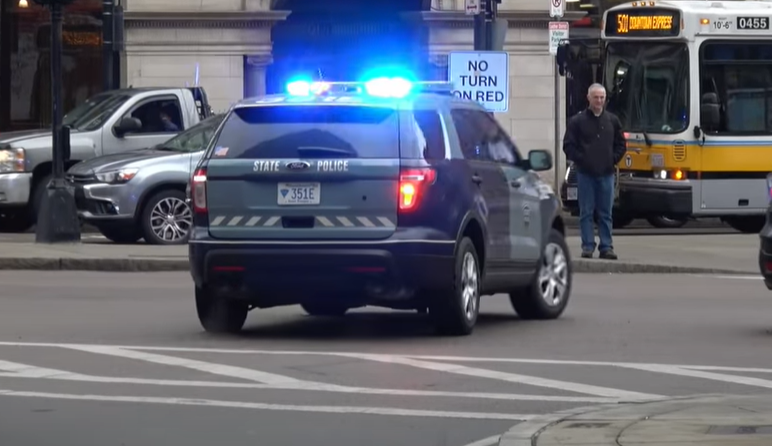 Illegal immigrants in the United States feel so entitled that they didn't hesitate to phone the cops.
Lawrence Jones, anchor of "Cross Country," told Sean Hannity on Thursday that things became heated as he was attempting to do his job, reporting on how the administration is flying illegal immigrants across the country, when migrants sought to stop it by contacting the cops.
Exclusive: Cross Country received a tip that the Biden admin is back secretly flying migrants into NY. We saw 150+ migrants leave the plane. They were loaded on 3 buses. Our cameras followed one of the buses. More details tonight with @seanhannity . pic.twitter.com/c6fvhwxgzj

— Lawrence Jones III (@LawrenceBJones3) May 12, 2022
He added that the Biden administration had informed them that these flights would terminate and that this would not happen. They received word from a source that these flights would be repeated. They had temporarily abandoned them. But they took a different approach. They board these buses, which number around three. There were around 150 migrants aboard those buses, including women, children, and adults.
In New Jersey, Lawrence's squad followed one of the buses.
"All of these cars you see right there were waiting for the migrants," he explained. "I wanted to go up there and talk to them and find out where they came from and where they were headed." As I started doing that, I imagine it angered some of the migrants. They began flashing our cameraman with lights and other devices in an attempt to hide their identities.
Lawrence stated that they eventually came to a halt, but that they did not want to unload the trucks near his cameraman.
He explained to the authorities that he wasn't pestering the illegal immigrants; he was only doing his job and reporting on the issue.