Cartel Smugglers Caught But Then Released Thanks To Lax Bail Laws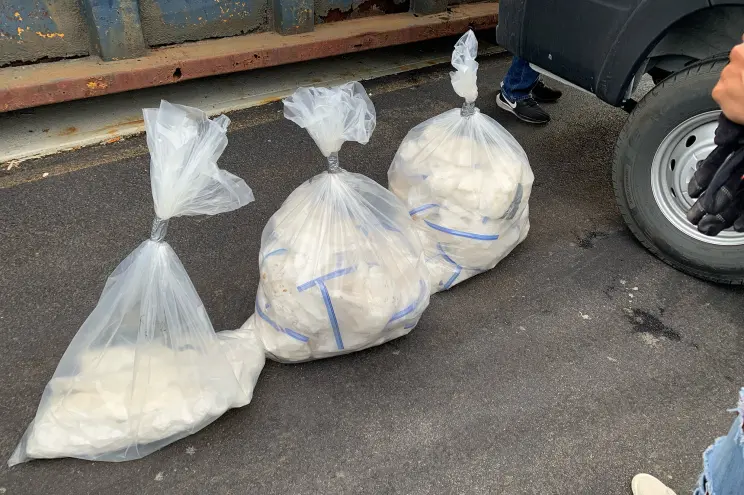 Due to New York's lenient bail regulations, a pair of alleged Mexican drug cartel smugglers who were caught with a $1.2 million stockpile of crystal meth had to be released, officials said on Monday.
The US Drug Enforcement Administration claims to have made an arrest after a multi-agency investigation of the two California men, Luis Estrada and Carlos Santos. However, the federal agency said that angry agents were forced to watch as the suspects were sent free on simply supervised release.
Because of the state's antiquated drug laws, the two men could only be charged with second-degree criminal possession of a restricted substance rather than a narcotic, according to investigators. Additionally, they said that the rap did not meet the criteria for bail under the Empire State's 2019 soft-on-crime bail-reform laws.
"At the time the bail laws were changed, New York City was not a distribution hub for methamphetamine. Now it is, and we are unable to even ask for bail, even if we arrest someone with no ties to the city and a load worth millions of dollars," Brennan stated.
"I hope that when legislators are better informed they will make a change," she continued.
Authorities said that while attempting to make two drop-offs, Estrada, 19, and Santos, 34, were stopped with 165 pounds of crystal meth.
The federal complaint claims that Estrada was detained on July 5 just before 10 a.m. in Manhattan at the South Street Seaport while toting a bag containing 40 pounds of the narcotic.
According to the authorities, Santos was taken into custody on July 8 in Inwood, Manhattan, along with 100 pounds of crystal meth and a minor quantity of cocaine.
However, within a day of one another last week, both individuals were charged in Manhattan Criminal Court and released on supervised release.
Methamphetamine is out of control across the nation, leading to addiction, overdoses, and poisonings, according to DEA Special Agent in Charge Frank Tarentino, who made this observation in a press release.
The organization claims that the federal government confiscated 1,108 kilograms of the highly addictive substance so far this year, compared to 78 kilos last year.
The Mexican cartels are using this seizure as a cunning ruse to increase their client base, flood the United States with their poison, and boost their profit margins.
The New York state Department of Health reported in January that the number of deaths involving methamphetamine increased from 0.3 per 100,000 persons in 2016 to 1.7 per 100,000 in 2020.
According to the statistics, there were 184 meth overdose deaths in the state in 2020, with 152 of those deaths including a fentanyl mixture.