California Man Out On Parole Arrested For Carjacking, Kidnapping And Home Invasion Robbery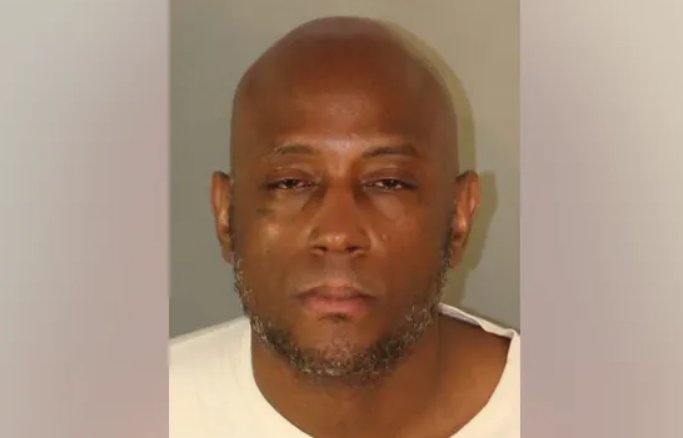 A parolee from California is in detention once more after being charged with kidnapping, home invasion robbery, and carjacking.
Ronald Rafeek Legardy Jr., 42, allegedly committed a previous carjacking out of San Bernardino County while on parole, according to Riverside police. He was detained in connection with the alleged offenses that happened on January 20.
Officers respond to an alleged carjacking in downtown at around 12:40 p.m. According to reports, the suspect approached a woman who was stopped in her car, brandishing a gun, and then forced her into her car before kidnapping her. She was compelled to leave by him. The victim was able to flee after Legardy made a circuit of the area, and he is accused of taking the stolen vehicle with him.
Officers were alerted about a guy like the carjacking suspect knocking on doors in the 5900 block of Meadowbrook Lane about 40 minutes later. Prior to their separation, the suspect and the elderly man were seen conversing.
The old man had been battered, thrown inside a closet, and hidden beneath a heap of garments when police arrived, along with the carjacking suspect. There shouldn't have been anyone else in the elderly man's home because he lived alone.
Officers safely arrested Legardy, who is now being jailed without bond.
The elderly male victim had head and upper body injuries, so he was transferred to a nearby hospital. Over the weekend, he was subsequently released.
The carjacking and kidnapping victim, an adult female, did not suffer any wounds.
A pellet gun that resembled a Glock-style pistol was found inside the scene of the home invasion robbery and was found to have been used by the perpetrator, according to a police news release. Also discovered parked outside the house along the street was the stolen car that had been stolen during the carjacking.
The inquiry is still ongoing. The Riverside Police Department is requesting anyone with information to get in touch.