Blue City Mayor's Finance Director Charged With Money Laundering Linked To Alleged Prison Drug Smuggling Scheme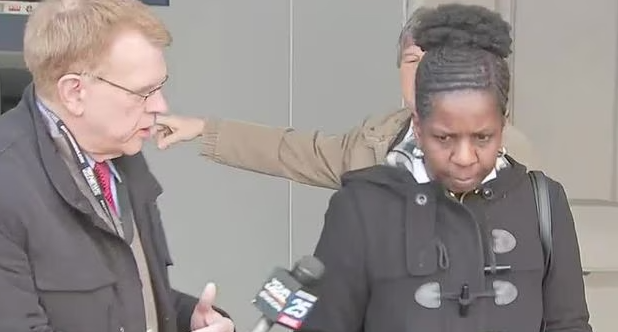 The finance director for Boston Mayor Michelle Wu was charged by a judge on Friday in relation to an alleged plan to smuggle drugs into prisons.
According to Boston 25 News, Freda Brasfield, a member of the administration of Democratic Massachusetts Mayor Wu, was arraigned at Woburn Superior Court on accusations of money laundering and conspiracy to commit money laundering. Jaime Liberty and Jayleen Rivera, two other co-defendants who were accused of importing synthetic cannabis, sometimes known as "K2" or "spice," into the Massachusetts jail MCI-Shirley, made an appearance with Brasfield.
BREAKING: Top Boston Finance Director Freda Brasfield indicted, charged w/money laundering in alleged scheme to get synthetic drugs into state prison system. We were only media at Superior Court. My exclusive story @Boston 25, 5 PM. pic.twitter.com/6Isqidq60q

— Bob Ward Boston 25 (@Bward3) February 10, 2023
To both charges, Brasfield entered a not guilty plea. The three accused were each freed on their own recognizance.
The fake marijuana smuggling enterprise, according to the prosecutors, began in January 2021. The suspected parties include 5 others, including the finance director for the Boston mayor, who were not in jail, as well as 4 people who are currently behind bars, one of whom is Brasfield's nephew.
Manuel "Junior" Dasilva, a former prisoner at MCI Shirley, was also a member of the latter group. According to the outlet, the Commonwealth prosecutors said that Dasilva "worked with the nine co-defendants to get synthetic drugs inside MCI Shirley."
The four co-defendants who are currently in prison were collectively described by the state as a "coordinated group of individuals who contact co-conspirators to purchase the cannabinoid-laced papers from a single dealer."
The synthetic marijuana was characterized as a liquid that could be sprayed onto paper, disguising it as written correspondence such as letters or legal documents.
One sheet can bring in almost $30,000 from purchasers behind bars, according to Boston 25, where "the drugs are sprayed onto 8′′ x 11′′ sheets, which are cut down into one-inch squares and sold in prison for $400 each."
"A source tells Boston 25 News Fred Brasfield moved money in increments of $999 to avoid banking mandatory reporting limits of $1,000.00.
Freda Brasfield serves as @wutrain's Administration and Finance Director, earning a salary of more than $120,000 dollars." #bospoli #mapoli https://t.co/AihO6tzSbL

— Paul Diego Craney (@pauldiegocraney) February 11, 2023
Brasfield was placed on unpaid administrative leave by the city following the arraignment on Friday. Early March is the date of her upcoming court appearance.
Brasfield, a representative of the Boston Mayor's Office, is described as the Chair of the Black Employee Network in addition to her position as Mayor Wu's Administration and Finance Director on a Boston.gov page.