Biden Once Again Suggests He is Not the Actual President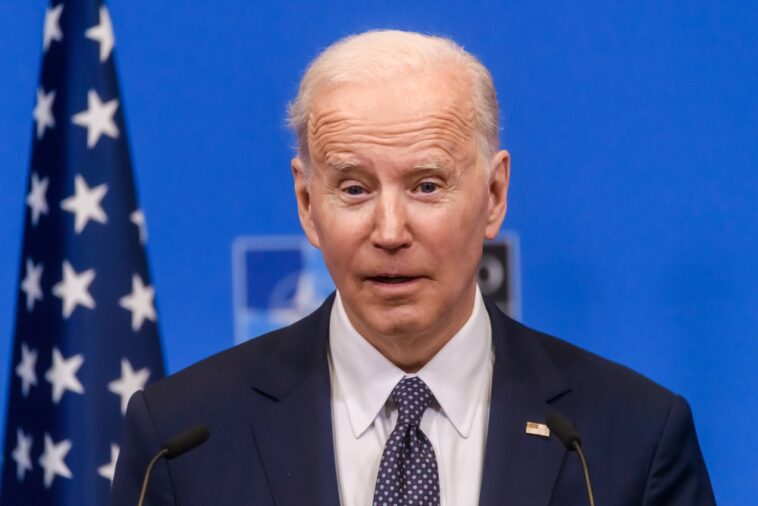 For the second day in a row, Joe Biden said that he is not the real President of the United States.
"You know, I know most families are focused on putting three meals on the table, taking care of their kids, and paying their bills. Helping you do that is my job. That's the president's job as well."
In November 2020, Joe Biden purportedly won the election to be the next president of the United States.
Joe Biden participated in a distant teleconference on Thursday to explore how the White House may ostensibly combat the rising cost of living.
"I'm going to get in trouble."

Biden confuses himself while reading notes at EU-US summit. This is just *embarrassing.* Watch:🔻 pic.twitter.com/Z0qoW6aqaZ

— Becker News (@NewsBecker) June 15, 2021
Biden made the error of referring to himself as the vice president at the White House joint teleconference on the Inflation Reduction Act.
"I did, I must admit total disclosure. I've, I've spoken to the chairwoman about the possibility of my being able to buy one of those corvettes that are electric vehicles that, you know, when they come out. I'm not gonna be able to do it, because I can't drive a vehicle while I'm vice president — while I'm president. Anymore than when I was vice president," Biden stated.
Given that he doesn't behave like the main decision-maker in his own government, it must be simple for President Biden to think he is still vice president.
Biden requested politely for permission to pose a question during the same joint teleconference.
Additionally in September, Biden said something casually that seemed to imply that he wasn't in control of his presidency.
"Now, I am supposed to stop and walk out of the room here. I am going to stop, and with your permission, I am going to walk into the room and say hello."
Biden said in June 2021 that he feared getting into trouble at an American-European Union conference.