Biden Offers America Dark Prospects On The Eve Of The Holidays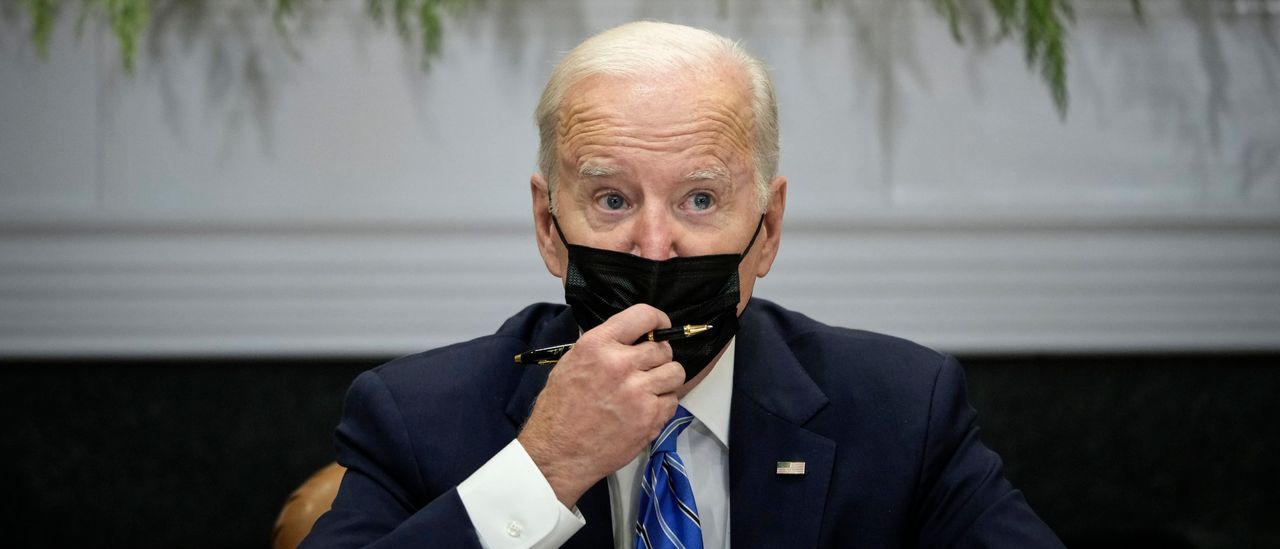 President Joe Biden warned Thursday that there would be "a winter of severe illnesses and death" for those who are not vaccinated, given the increasing number of Omicron cases.
Omicron is thought to be more transmissible but could cause less severe diseases than other coronavirus variants. The variant was first identified in South Africa in November. It caused panic and many countries, including the United States, began to reimpose travel restrictions for certain parts of the globe.
Officials are still learning about Omicron several weeks later. However, Dr. Anthony Fauci, Biden's chief medical adviser, recently stated that it is "almost certainly less severe" than Delta. Although the Delta variant is still dominant in the U.S.A, data from the Centers for Disease Control and Prevention indicates Omicron may be accounting for more cases, Stat News reported.
After briefing with his coronavirus staff, Biden issued a warning to unvaccinated Americans Thursday. Although the president stated that the new variant of Omicron is not spreading as quickly as it should, he praised the "steps" taken and warned that it will continue to spread.
Biden stated, "For the unvaccinated: We are looking at a winter of severe illness and death for themselves, their family and the hospital they'll soon overwhelm,"
Biden on the Covid situation: "For the unvaccinated, we are looking at a winter of severe illness and death." pic.twitter.com/xJHnYkNtMq

— Aaron Rupar (@atrupar) December 16, 2021
"But there's good news: If you're vaccinated and you have your booster shot, you're protected from severe illness and death, period," the president stated, reaffirming his support for the booster and vaccine.
Following news from ECDC (European Centre for Disease Prevention and Control), the president has warned that "a winter of severe disease and death" is imminent. ECDC announced Wednesday that no deaths have been reported in Europe and that there have not been any serious cases of COVID-19.
Biden and the entire administration have advocated for boosters for all vaccinated Americans and for those who are not vaccinated to get them. This is especially important in light of Omicron. Biden called it crucial to get vaccinated, and Omicron will "spread faster at the beginning" of the year.
Biden stated, "The only real protection is to get your shots."
Initial concerns were raised about the effectiveness of current COVID-19 vaccinations in combating Omicron. These fears were calmed by Fauci on Wednesday, who confirmed that the current booster shot is sufficient.