Biden Giving Hints of his 2024 Presidential Run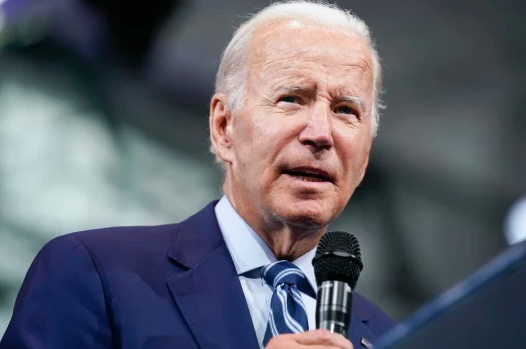 In a private meeting at the White House last month, President Joe Biden informed the Rev. Al Sharpton that he will run for re-election. Later that day, Sharpton briefed his National Action Network team in Washington.
While Biden's supporters have stated that he will run for office again, he has held back from making a clear declaration, at least in part to avoid triggering campaign money reporting regulations. It is clearer from his comments to Sharpton after a meeting with the heads of some of the most important civil rights groups in the nation that he will run for office again.
Black voters in the 2020 Democratic primary were crucial to Biden's comeback, enabling him to win the crucial South Carolina battle after finishing second in the first three contests in Iowa, New Hampshire, and Nevada. Biden gained enormous support from Black voters three days later, propelling him to an unstoppable delegate lead on Super Tuesday.
At the White House meeting on September 2, Biden confided with Sharpton about his 2020 campaign. During a group discussion, Sharpton reminded Biden that they had previously had a talk outside of a celebration of Martin Luther King Jr.'s birthday in January 2019. In a field that included Black candidates Sen. Cory Booker of New Jersey and now-Vice President Kamala Harris, Biden was looking for Sharpton's endorsement or at the very least a guarantee of neutrality.
Then, in order to avoid making a firm commitment that he would run in 2020, Biden sought Sharpton's guidance on the matter. However, that encounter almost four years ago convinced Sharpton that he was among the first to realize that Biden would ultimately run, as he recalled for the group at the White House.
After the civil rights gathering, Sharpton went to see Biden for a personal portrait.