Undercover Operation Busts Nearly A Dozen Men Creeping Children Online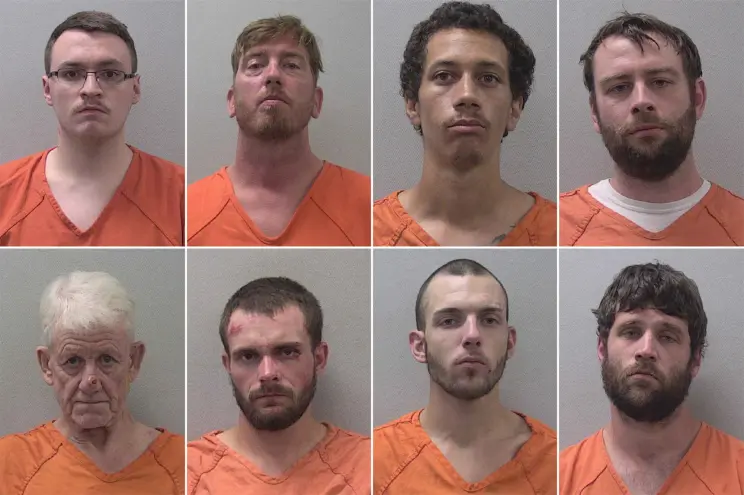 An undercover sting operation in South Carolina resulted in the arrest and charging of 11 males who were accused of contacting adolescents through various social media platforms and apps and arranging sexual conduct.
In announcing the arrests of 11 males on Monday, Lexington County Sheriff Jay Koon stated that police pretended to be underage teens while the suspects messaged them on social networking platforms. Kik, a popular mobile messaging service, was among those included, as were Google Voice, Textnow, Skout, and Facebook Messenger.
After the suspect requested to meet with the youngster, investigators were waiting for them at a specified meeting location, according to Koon.
When the texts and photographs these suspects sent are examined, there is no mistake about their intentions. Because sexual predators are seeking for opportunities to exploit children, it's critical for parents to know who their children are speaking with online.
According to him, no real children were utilized or put in danger throughout the operation.
Christopher Michael Alexander, 30, of Gilbert, South Carolina, Bryan Keith Beane, 61, of Kings Mountain, North Carolina, Jason Brandon Davis, 41, of Lexington, South Carolina, Rodney Carlton Fussell, 25, of Leesville, South Carolina, Terry Dwayne Goins Jr., 23, of Gilbert, South Carolina, Nicholas Banks Jeffcoat, 33, of Columbia, South Carolina, Robert Mitchum Nichols, 67, of Florence, South Carolina, Karl Jordan Platt, 28, of Columbia,
The operation included the South Carolina Attorney General's Office, FBI, Homeland Security Investigations, and the United States Marshals Service, in addition to the Lexington County Sheriff's Department. Cayce Police Department, Mount Pleasant Police Department, Charleston County Sheriff's Office, Orangeburg County Sheriff's Office, Marion County Sheriff's Office, Aiken Department of Public Safety, Aiken County Sheriff's Office, West Columbia Police Department, Irmo Police Department, Kershaw County Sheriff's Office, and Camden Police Department are among the agencies involved.