Texas Contractors Band Together to Finish Iraq Veteran's Home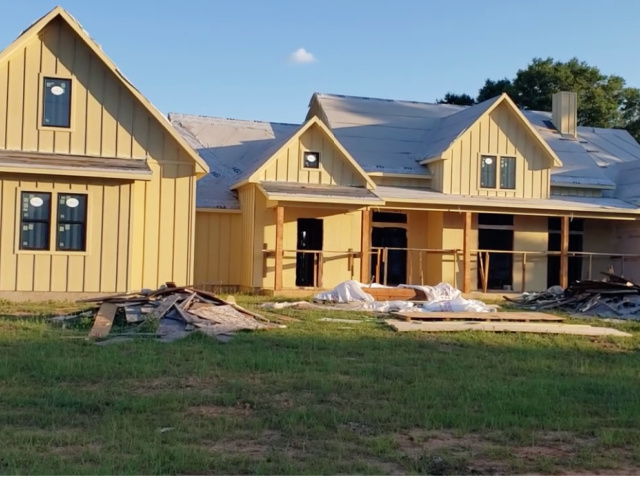 Chris Cormican served in the US Army as a combat engineer and spent over a year in Ramadi, Iraq. The soldier described his involvement in multiple IED blasts, one of which resulted in the death of a friend. Chris was left with spine, head, knee, and shoulder injuries, as well as PTSD, during his eight years as a soldier, he and his wife, Rosemary, revealed in an interview.
The pair, who were looking for a peaceful piece of property closer to nature, fell in love with a plot in Henderson, Texas, and signed a $410,000 contract to build the home in December 2020. Construction was supposed to be finished in May, but they said that by June, they had paid the builder $390,000 out of their 401(k), and all they had to show for it was a foundation and frame.
According to a GoFundMe website set up for the couple, the builder abandoned the work in July, leaving what had been completely exposed to the elements.
The proprietors of Redline Roofing were notified of the Cormicans' dilemma by a Redline Roofing employee, and they instantly wanted to help. Dan Mize, the project manager, cobbled together a team of additional contractors who wanted to help finish the job.
Last month, work on the project restarted.
This month, a YouTube video submitted to the GoFundMe website shows tremendous development, including the installation of a roof, windows, and siding.
"It's really been a blessing to see this house progress. We kinda just stood out here and took it in, reflecting on how many times we thought we were going to have to sell it, couldn't afford to do this, and just how big God has been and how many wonderful hearts has really come to our rescue," Rosemary stated.