Strange Cloud Formations Over Alaska Spark Wild Conspiracy Theories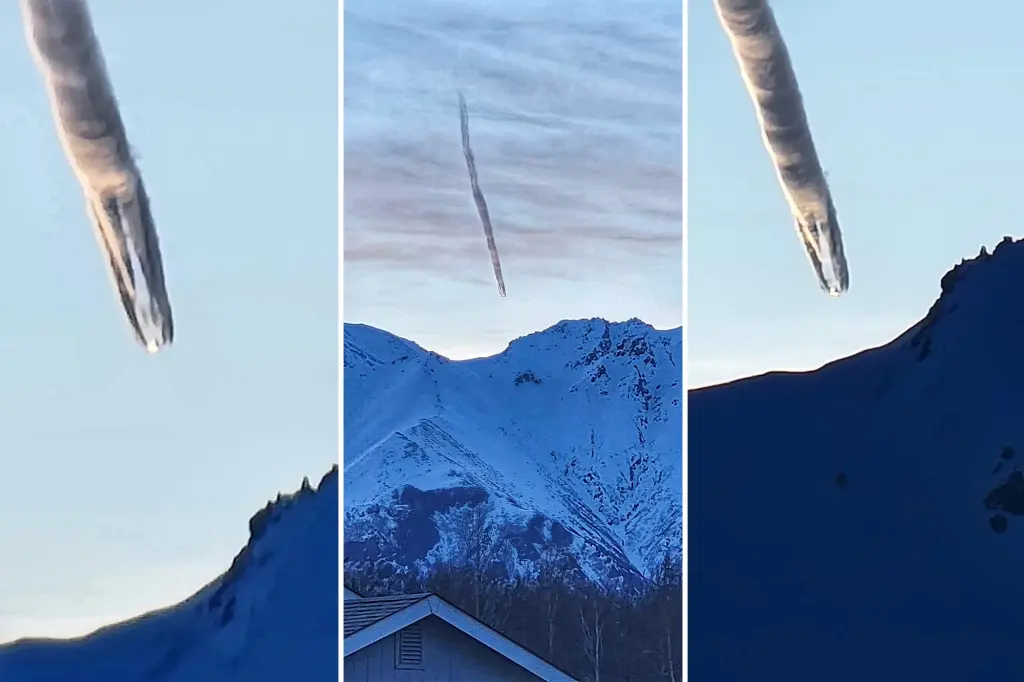 Near Lazy Mountain, Alaska, a fog of mystery inspired social media conspiracy theories on Thursday.
A macabre rising sliver of a cloud with finger-like trails has been explained as a meteor, Russian missile, plane disaster, and UFO.
Alaska State Troopers stated that a rescue team assigned to look for a wreck on Lazy Mountain discovered nothing odd.
"Further research found that a huge commercial airplane was passing through the region at the time the photographs and video were shot. On its journey to JFK airport in New York, the plane was contacted and reported regular flight operations," Alaska State Troopers posted on Facebook.
"Troopers believe that the photos and videos showed a contrail from the commercial jet combined with the rising sun which together caused the unique atmospheric sight. "We thank the many Alaskans who alerted law enforcement to the strange sight this morning," they continued.
A finger-shaped cloud forms over Alaska's Lazy Mountain, according to Facebook footage.
According to state troopers, the strange-shaped cloud was caused by a combination of airplane exhaust and the rising sun.
A closer examination of the strangely structured cloud reveals what looks to be a commercial airplane.