Shoplifter Attacks Store Worker With Screwdriver In Crime Surge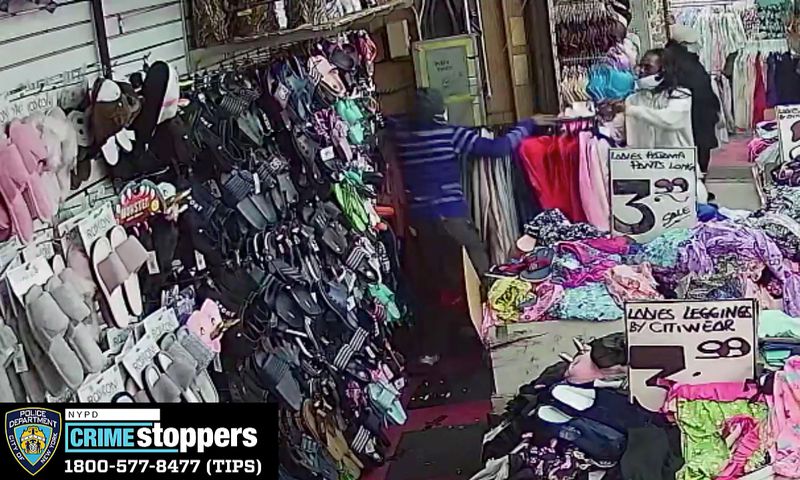 According to authorities, a Bronx shoplifter using a screwdriver attacked a store employee who attempted to stop her, slashing him in the face before calmly changing her wig and fleeing with stolen merchandise.
The crime netted the woman $30 in merchandise as well as a starring part in a security video released by cops as they pursued her.
The 55-year-old employee observed the suspect, who was dressed in white sneakers and a white Old Navy hoodie, stealing stuff and attempting to conceal it inside the Cee Cee department store on E. 6:15 p.m. on 149th St. The date was February 16, according to the police.
When he challenged the suspect, she became enraged and repeatedly swung a screwdriver at him, cutting the right side of his face while items was thrown to the ground.
Before fleeing with the stolen goods, the assailant paused to tweak her black wig.
The victim had a slight cut that did not necessitate medical treatment.
During the COVID outbreak, stores across the city have reported a significant increase in theft. Some opponents of bail reform claim that thieves are aware that even if they are captured, they will be released without bail, at least for the first crime.
In January, it was reported that the Rite Aid on Eighth Avenue and West 57th Street had been robbed. Because a continuous stream of shoplifters had slashed the store's revenues, 50th St. was expected to close.
Call Crime Stoppers at (800) 577-TIPS if you have any information regarding the Cee Cee suspect. All conversations will be kept private.