National Vaccine Passports Quietly Rolled Out In 21 States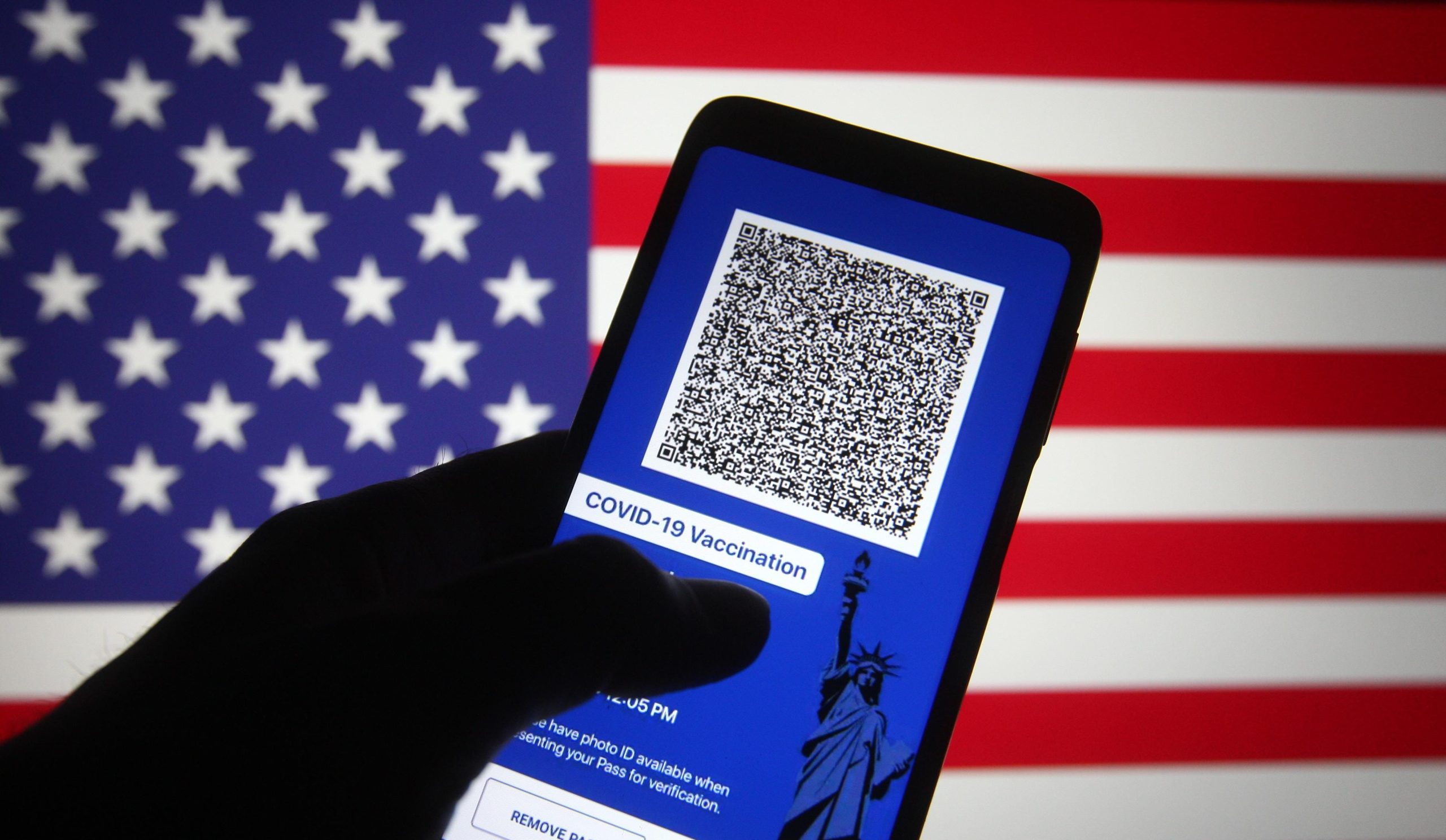 Despite the predicted rollbacks to federal, state, and local regulations in the aftermath of trucker convoys and deflated poll ratings for Democrats, there has been a stealthy campaign to implement questionable technology with disastrous long-term repercussions.
The obvious and troubling question is: if Covid is on its way out, which it is for all intents and purposes, why are we only now proposing and adopting QR-code technology to save one's vaccination status?
Forbes' propaganda headline reads "A National Vaccine Pass Has Quietly Rolled Out – And Red States Are Getting On Board," and started a seemingly contradictory statement.
Destinations continue to require tourists to produce confirmation of immunization even as the omicron form loosens its grip on the planet. And, increasingly, a CDC immunization card on paper isn't enough.
The most terrifying detail will be revealed at the end of the piece. While it is true that Covid appears to be on its way out, there is a determined attempt to hope for another pandemic. Forbes and Bill Gates both remind us that a new, terrifying virus is hiding around the corner.
The article states, finally, having a vaccination verification system in place prepares the United States for the next coronavirus variety as well as the impending pandemic.
According to Anderson, the omicron variety is still the most serious threat to our health and economy today. However, in a few months, it will be pi, and the scenario will be the same. Yes, all of this will eventually become endemic, but it doesn't negate the need to continue to safeguard citizens from highly transmissible and contagious diseases.