Rittenhouse Judge Shouts At Prosecution In Fiery Trial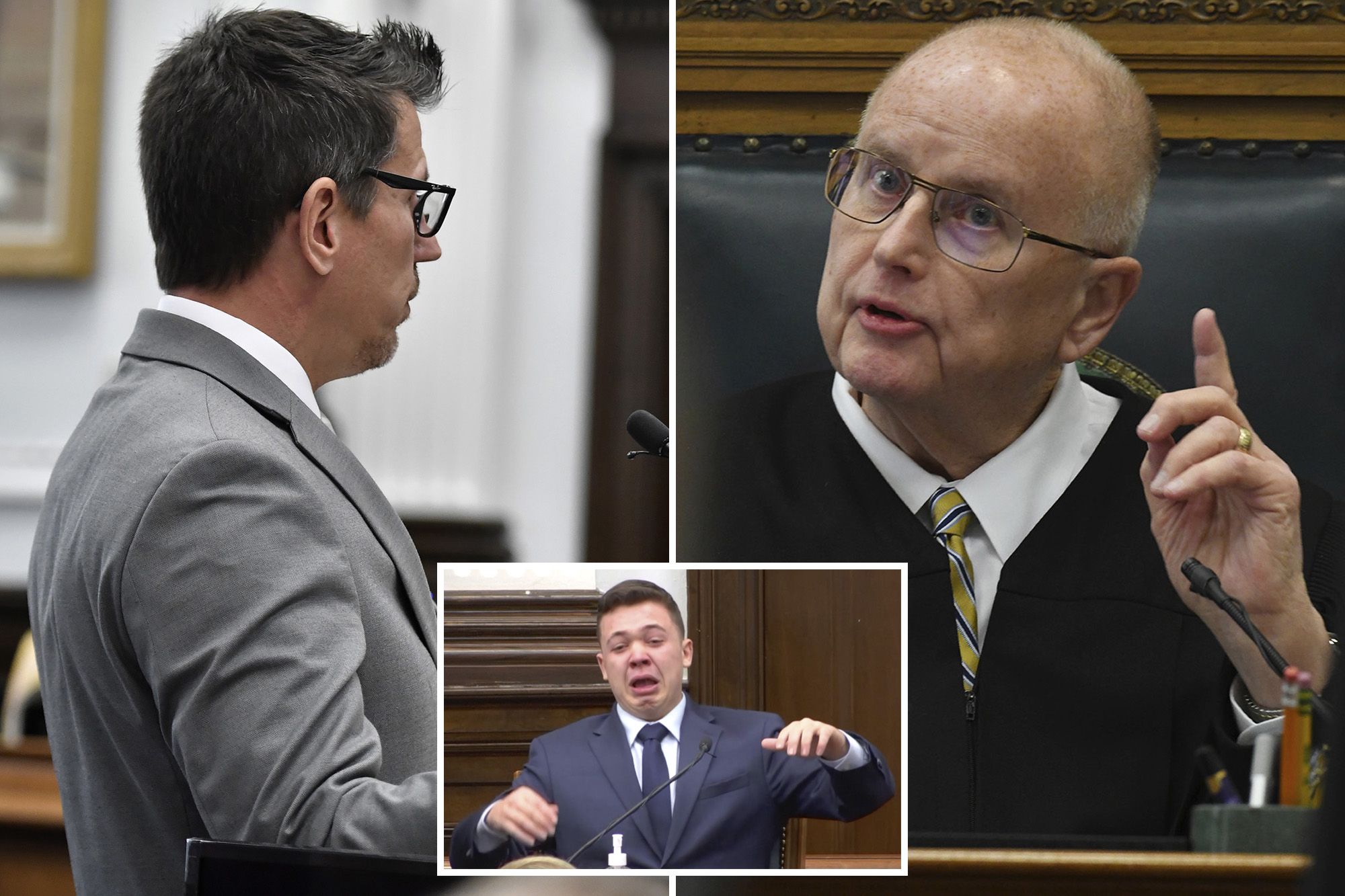 The emotions ran high when the judge in Kyle Rittenhouse shooting case twice disqualified the jury in order to debate with the prosecution about the jury's allegedly inappropriate conduct.
Judge Bruce Schroeder reacted furiously to Thomas Binger, Kenosha County Assistant district attorney, for sharing his testimony following a shooting that took place one year ago.
Before focusing on the prosecution, the judge dismissed the jury.
The First Violation
After discharging the jury, Schroeder informed Binger that it was a grave "constitutional violation", to attack Rittenhouses right to remain quiet.
"You're right on the borderline. You may be over. But it better stop," Schroeder warned the prosecutor.
"This is a grave constitutional violation for you to talk about the defendant's silence," Schroeder said.

Judge Schroeder ripped the prosecution in the #KyleRittenhouseTrial for asking questions that may have violated Rittenhouse's right to a fair trial. https://t.co/7jTlGvUbSQ

— The Epoch Times (@EpochTimes) November 11, 2021
The Second Violation
A second time, the prosecution raised an issue that was not included in a pretrial warrant. This was a video of Rittenhouse's reaction to shoplifters at CVS.
After the jury had left the room for the second time Mark Richards, defense attorney, warned that he would demand a mistrial the next time such violations occur.
Binger was reprimanded by the judge.
'Don't get brazen with me,' Kyle Rittenhouse trial Judge Bruce Schroeder yelled at prosecutor Thomas Binger, with the jury out of the room. Schroeder accused Binger of trying to introduce testimony that he had earlier ruled would not be allowed https://t.co/3bo4MN5oCM pic.twitter.com/GtJaNwGMOD

— Reuters (@Reuters) November 11, 2021
"Why would you think that that made it OK for you to bring this matter before the jury?" Schroeder he told Binger. "You should have come and asked for reconsideration!"
After more heated discussion, the judge shot back, "Don't get brazen with me!"
Although the trial captured the nation's attention, Rittenhouse appears to have been protecting himself and not launching an attack against innocent witnesses as the trial continues.