President Biden Seemingly Confused At Virtual Summit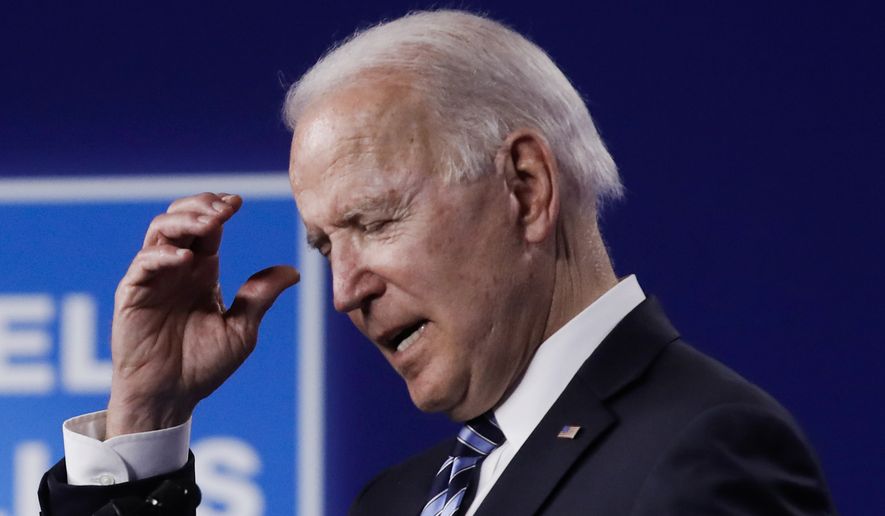 Where is everybody?
Many critics of President Joe Biden claim that he is not mentally fit to hold office. A new video clip appears to support this claim. It showed the almost 79-year old president looking very confused at an event.
The video footage shows the president sounding confused as to where "everybody" is at as he spoke Monday at the virtual Tribal Nations Summit.
"You know, uh, here we go," a somewhat uncertain sounding Biden can be heard saying as he stands in front of a wall of television monitors. "Where is everybody?" he continued, in a low voice as he turns around awkwardly before calling out the first lady's name. "Jill? Jill's here!"
Very awkward
"The Attorney General…alright (unintelligible). I don't know what was going on back there," Biden said before his wife and U.S. Attorney General Merrick Garland, along with other officials, approached the podium.
This bizarre scene follows an incident last week where Fox News reported Biden fell asleep during the 2021 United Nations Climate Change Conference.
Fox also reported the president had a difficult time last month at an event for ex-Virginia Gov. Terry McAuliffe, D.
"In fact, we're taking a page from Terry's book when he was governor and when he'd be governor next time," Biden was quoted as saying. "We're emerging from this pandemic…we want to expand pre-K for 3- and 4-year-olds — millions of [inaudible] students."
It gets worse
Biden also fell short in May when he attempted to explain the Federal Emergency Management Agency's (FEMA) hurricane response efforts.
"But, you know, there–to be, you know, beginning this effort for 2021 is–I think we've learned a few lessons from last year as well," the president said. "There's help us–we–there, you know, being there to help clear roads, rebuild Main Streets and so that families can get back to their lives."
Bad polling news
The president's tendency to make bizarre and incoherent statements didn't begin when he became president. During last year's presidential campaign, Biden stated to voters he was running for a seat in Congress. appeared to confuse his sister with his wife.
Quinnipiac University released a survey in October. It found that 55% Americans don't believe Biden is qualified to serve as president.