Man In Custody After Pizza Worker Held Hostage For Hours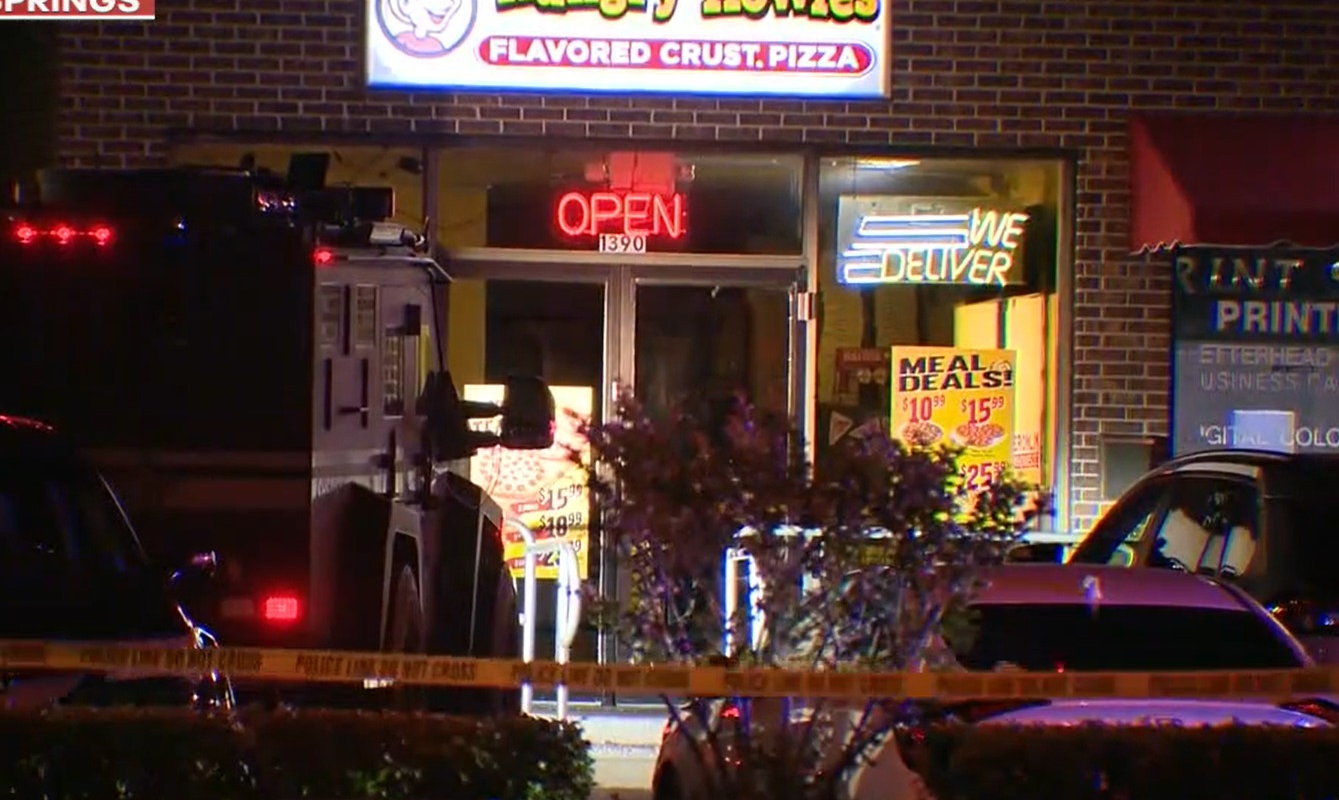 During a hostage crisis that resulted in a confrontation with authorities at a Florida takeout, a PIZZA shop employee was held captive for hours.
According to local sources, negotiations with the armed suspect at Hungry Howie's Pizza in Altamonte Springs resulted in him being brought out alive on a stretcher.
The suspect's wife alerted cops to the event, saying her husband had been making threats to hurt himself and the captive.
During the tense standoff with the alleged gunman, the employee was trapped inside the pizza business for several hours.
Witnesses informed police the individual was holding what seemed to be a firearm, described as an orange-tipped weapon.
According to local television reports, there were numerous loud explosions before police arrived to save the Hungry Howie's employee.
According to authorities, the suspect had previously released one employee while barricading the other inside.
As a precaution, the adjacent businesses were also evacuated.
As negotiators attempted to talk with the suspect, the hostage situation extended into the early hours of the morning.
At around 10 p.m. local time, he is claimed to have approached the shop's front entrance.
As police urged him to release the other employee, the man appeared to be crying.
He could see the other person standing behind him.
Later, the two were seen seated near the entryway on the floor.
Around midnight, the suspect closed the restaurant door and appeared to lock it, despite the fact that the hostage was still inside.
Shots were fired, according to local reporters, and police went inside the restaurant to free the hostage.
After receiving a report of a barricaded individual, Altamonte Springs police officers arrived to the pizza business on State Road about 5:20 p.m. that evening.
Police had received a call from the suspect's wife, who wanted to know how he was doing.
At this moment, the suspect has not been identified.
He allegedly entered the Hungry Howie's eatery as a customer before commandeering the takeout.