GOP Warn that Biden's Border Crisis Is the Worst in History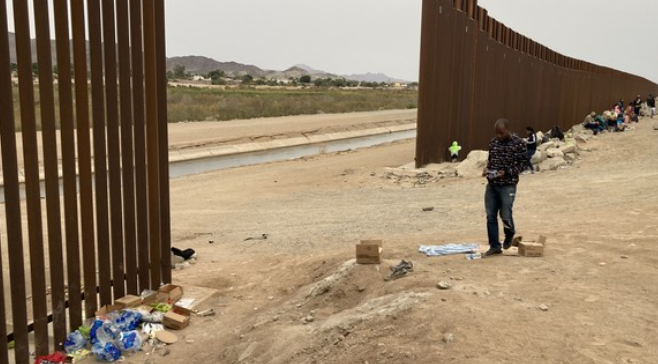 The southern border issue, according to Republicans, is the biggest catastrophe in American history, and they are desperately raising awareness of the risks posed by President Joe Biden's open border policy.
Senate Republicans claim that Biden has consistently threatened the safety of law-abiding Americans by undermining American border security and the integrity of our immigration system.
Republicans warned of the devastating repercussions that Title 42 will have on the country before it was repealed, and they were correct.
According to the CBP's monthly tracker of interactions at the U.S.-Mexico border, approximately 200,000 illegal immigrants crossed the southern border into the country during the month of July alone. There were 1.7 million unauthorized border crossings during the fiscal year 2021. Since then, it has increased sharply to over two million encounters by the fiscal year 2022.
The illicit interactions in 2021 shattered all previous records, but that record has since been surpassed in a couple of months.
According to a recent poll by the left-leaning media outlet NPR, a staggering 54 percent of Americans think Biden deliberately sparked the border problem and is doing nothing to resolve it.
Republicans are more likely than Democrats to believe that the president is enabling an invasion of the southern border, at 76% to 40% respectively.
According to the poll, even while more Republicans believe that there is unrest at the border, many Americans of all political stripes have adopted the term "invasion."
A number of governors have intervened directly. To show left-wing officials, including Biden, what radical policies do to communities, Texas Governor Greg Abbott (R) bussed thousands of illegal immigrants who had invaded his state to Washington, DC, and New York City.
NPR reports that since October, US Border Patrol agents have detained illegal immigrants more than 1.8 million times, breaking the previous annual record.
The study also revealed that the majority of Americans attribute a rapid rise in fentanyl-related deaths on an open border.
Between July 13 and July 18, CBP and Border Patrol stopped four cars at the southern border carrying fentanyl weighing between 100 and 250 pounds. The research claims that since Biden entered office, the amount of fentanyl being produced by Mexican cartels for distribution and sale in the United States has increased.