Elderly Ukrainian Couple Confront Armed Russian Soldiers Trespassing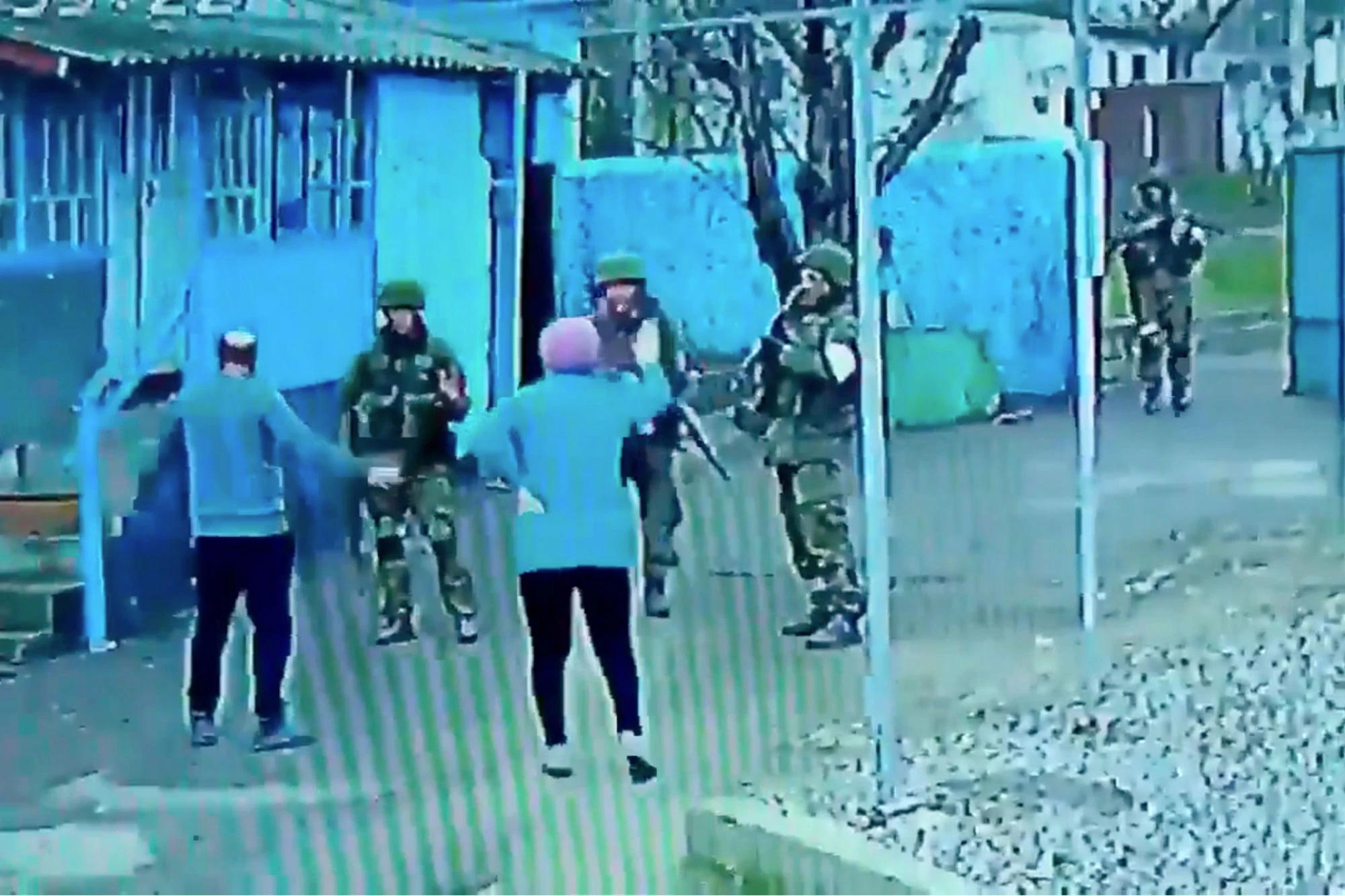 The US Embassy praised an elderly Ukrainian couple for their outstanding bravery in confronting Russian forces who had broken into their property.
The embassy in Kyiv published surveillance camera footage of the tense meeting on social media on Friday.
Three armed Russian troops in war gear approach the couple's gated driveway in the video and begin breaking in. As dogs bark in the background, they force the gate open and go forward with their weapons drawn.
Сьогодні ми вітаємо цю літню пару, яка протистояла трьом російським солдатам. #UkrainianHeroes pic.twitter.com/DV7RWO3fe0

— U.S. Embassy Kyiv (@USEmbassyKyiv) March 11, 2022
Several voices can be heard as they go out of view, followed by a loud gunshot.
The video then switches to a different perspective from inside the house. A balding man in a blue sweater and black pants steps outside and begins yelling at the soldiers, followed by a woman in a pink hat and blue coat. As the troops point their weapons at him, the man continues to approach them, waving his fist in the air.
One of the troops appears to fire a shot into the sky as the debate heats up. As a fourth soldier enters their home and motions for them to scram, the couple continues to yell.
The soldiers eventually turn around and flee in defeat. According to the footage, the couple guides them toward the gate, then hastily closes it behind them.
The transaction took occurred in Mykolayiv Oblast, about 80 miles east of Odessa in southern Ukraine, according to local media.
On Friday, Ukrainian officials accused Russia of bombarding a cancer hospital and residential structures in the strategically important city of Mykolaiv.