Dem Rep Waters caught without mask on flight from DC to LA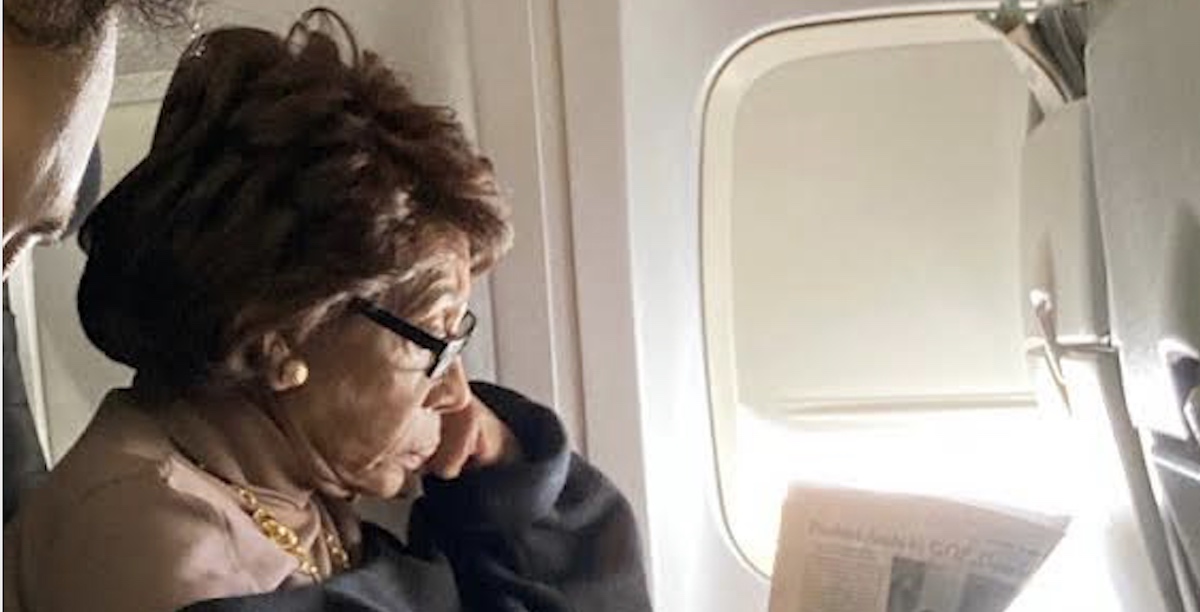 An unnamed source captured Democratic Congresswoman Maxine Waters of California not wearing a mask on a United Airlines trip from Dulles Airport in Virginia to Los Angeles.
The photo was taken and supplied to The Daily Wire by one of Waters' fellow passengers, who was most likely obliged to wear a mask for the duration of the journey.
Flight attendants have lately started requiring passengers to wear their masks even when eating or drinking, but that didn't appear to be the case for Congresswoman Maxine Waters, a known Democratic.
According to The Daily Wire, a flight attendant was alerted to Waters' duplicity. One of the flight attendants walked up to her and instructed her to pull up her mask and reminded her of the on-going policy.
Congresswoman Waters has been reported to bump her partner from the window seat at the start of the trip, according to the tip that has been given to us.
Congresswoman Maxine Waters had her mask off for at least an hour as she read her paper and napped. This came from a source who told The Daily Wire. While she was dozing, the attendants gave her new coffee which gave them a chance to see that her mask was off but then, they said nothing when three of them went by and spotted Maxine reading and then sleeping while her mask was off.
If this has happened to a regular passenger, it is most likely that they will be asked to exit the craft before takeoff.