Biden Gets Confused During A Thanksgiving Event For Military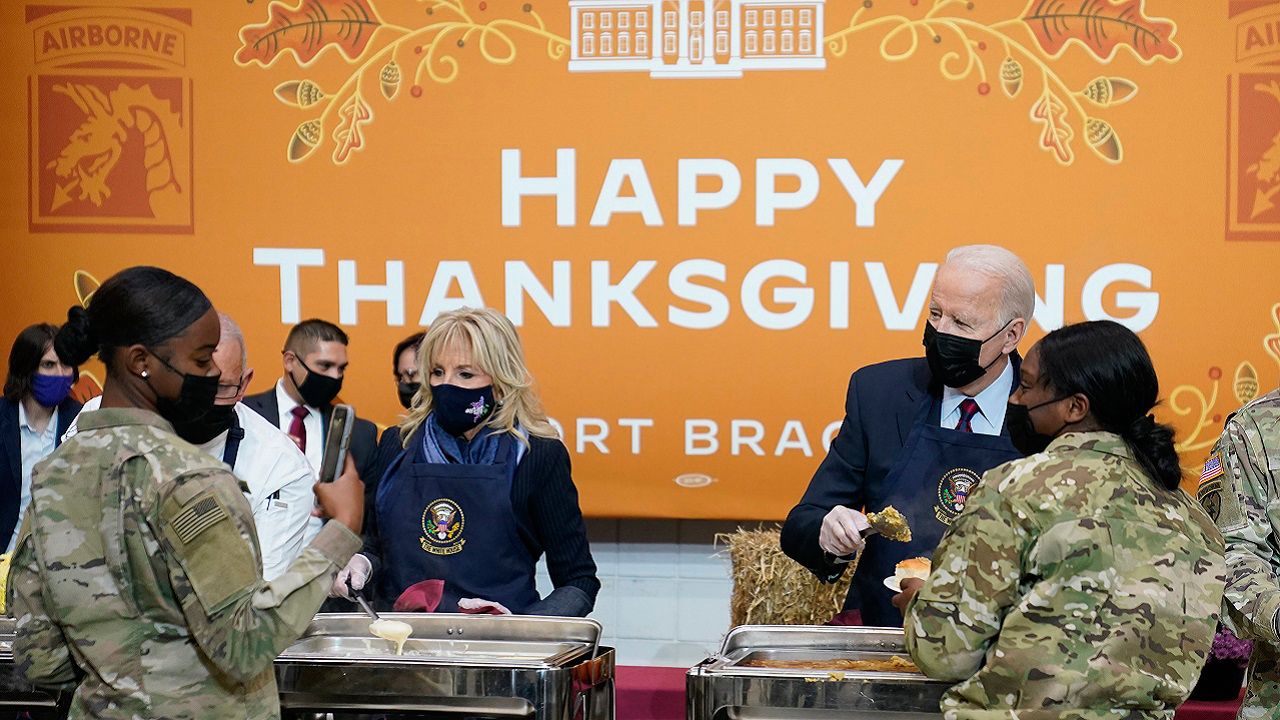 Joe Biden looked confused and dazed again Monday at a Thanksgiving gathering with military personnel.
Biden stopped mid-sentence and asked, "Where do you go?" Before Jill stepped in to save the day.
"We owe you so much, thank you…. I know where I have to go? I have to go back…" Biden said, pleading for help.
When his wife waved to him, Biden said: "Let's see how she points out? Look this. You could say she's a professor, right? I'll be back, Jill, I promise. I'll be there," he said before taking more orders.
"Oh! I have to introduce the chaplain!" Biden said before relinquishing the microphone.
You Can Watch This remarkable moment below:
"Now, where am I supposed to go?" pic.twitter.com/X8EovKAodD

— Charlie Spiering (@charliespiering) November 22, 2021
How can we expect Biden to be able to recognize the happenings in America if he doesn't know how to handle a Thanksgiving gathering?
May God help us.