NY City To Lose Most Of It's Police and Fire Force over Vax Mandates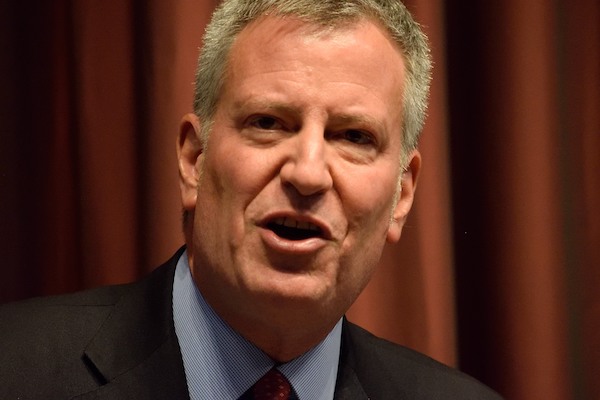 New York's mandate to get vaccines is, in theory, meant to protect its citizens. It might actually do the opposite by forcing firefighters and police officers to get the vaccine.
The Daily Wire reports that New York City could lose up to 30% of its police force and fire departments after October 29. This is due to a mandate that places officers and firefighters on unpaid leaves if they do not receive at least one dose COVID-19 vaccination.
This estimate is based upon a report in Quartz, that states that:
New York City municipal workers will have to be vaccinated for Covid-19. Those who don't receive at least one dose before then will be placed on unpaid leave.
Some of them could be 16,500 New York Police Department employees (NYPD), which is roughly 30% of the total staff of 36,000 officers and 19,000 civilians. They have refused to get vaccinated.
…Opponents of the requirement envision a dire scenario: If the mandate and a $500 bonus promised to city employees to get their first shot don't convince reluctant police officers, the NYPD may lose nearly a third its workforce in just two months
New York's mandate to immunize teachers and health workers caused a lot of public outcry. However, it ultimately led to an increase in vaccinations for those who were affected by the mandate. It is possible that the same thing could occur in this case. However, it seems like those who are affected by the mandate are ready to fight to keep their rights to be unvaccinated.
Patrick J. Lynch, president of the Police Benevolent Association, for example, stated "Now that the city has moved to unilaterally impose a mandate, we will proceed with legal action to protect our members' rights" in a recent statement.
CBS reports that the lawsuit was filed by the association claiming "that policy does not clearly make possible exceptions for religious or medical reasons and does not allow unvaccinated officers sufficient opportunity to apply for such exemptions as appeals must be submitted by Wednesday, one week after the mandate was announced." It also states that the lawsuit does not mention that the NYPD police officers are not a major source for transmission of COVID-19. Nearly a third (33%) of the police force have immunity from COVID-19 infected officers.
UPDATE: TRO REQUEST FILED, *STILL* NO NYPD GUIDELINES ON MANDATE IMPLEMENTATION pic.twitter.com/ADMXMOlGVK

— NYC PBA (@NYCPBA) October 25, 2021
The graphic in the tweet below also shows that NYC firefighters warned about the potential dire consequences of this mandate. There will be fewer firefighters to do the job.
Firefighters in NYC warning New Yorkers of the vaccine mandate consequences. pic.twitter.com/Y9nEpeWuWV

— Karol Markowicz (@karol) October 27, 2021
While the potential consequences can be severe, they are not as severe in cities that have adopted similar mandates.
According to the Associated Press, 21 Chicago officers were placed on "no pay" status after refusing to take the vaccine. They were not permitted to return to work and the staffing of Chicago PD was not affected. Despite the fact that the officers only agreed to the vaccine reluctantly, the Associated Press reports that the website of the Chicago police union on Tuesday instructed members not to comply but also offered the option of complying while providing a form proving they were doing so "under complete pressure and threats of termination." There have been few tangible consequences to the mandate.
Although there may be significant staffing problems for NYC's police and fire departments due to the mandate regarding vaccines, it is still unknown how large these walk-offs will be. The mandate will be in effect Friday at 5 p.m., so Gotham residents won't have long to find out.