Zionist Organization Of America 'Strongly Opposes' Removing Iran Sanctions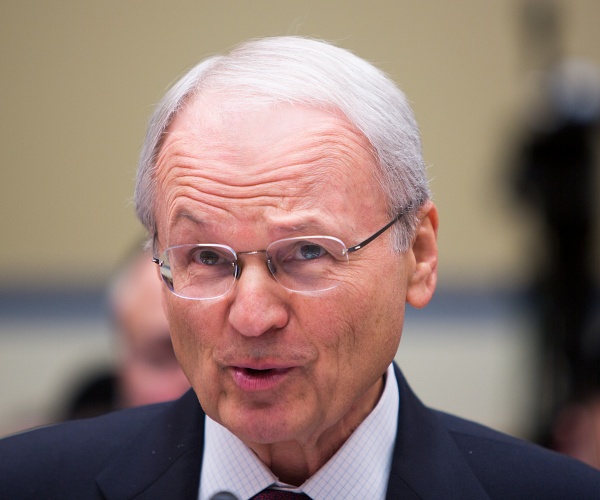 head for a conclusion.  
Friday morning. "The aim of the mullahs of Iran is to quickly return to the catastrophic and dangerous Iran deal, also known as the JCPOA (Joint Comprehensive Plan of Action). There is no benefit to the national interests of the United States from returning to this deal in any case."
Former President Donald Trump had pulled the United States from the JCOPA, but President Joe Biden's administration Was in talks Aimed at restoring the Arrangement. 
"Without significant Iranian concessions about removing the short expiration date of the agreement, effective inspections of secret and military sites, and covering the acquisition of intercontinental ballistic missiles and other weapons, the entire exercise is almost certainly making armed conflict more likely," the ZOA statement said. 
Klein added that the "JCPOA shockingly guarantees a legal and easy path to Iran developing nuclear weapons, and is a frightening disaster for both American and Israeli vital interests as Iran continues to publicly proclaim 'death to America and Israel.'" 
He also insisted that the United States must not again commit to the"catastrophic" agreement. 
"We need a new, much stronger deal with the Iranians," he said. "If reports from the negotiations are true, the U. S. negotiators led by the pro-Iran, pro-Hamas, anti-Israel Rob Malley are making fools out of the Biden administration officials who have reassured the American people that we would not capitulate to Iranian demands and end sanctions, especially while Iran continues to violate the agreement."
Malley, who was appointed by Biden as the special envoy for Iran, was the lead negotiator for the 2015 Iran nuclear deal. 
The ZOA also pointed out that Secretary of State Antony Blinken and Biden have"repeatedly reassured" Americans that the government would go back to the JCPOA only after it's strengthened and Iran stops hammering its provisions. 
"The Iranians admit to having violated the deal by having more enriched uranium than the JCPOA permits, having started using advanced centrifuges, and having restricted the inspections that are required," Klein said. "None of the signers of the JCPOA have instituted any additional sanctions on Iran for these admitted violations. In addition, the covert Israeli secret raid on their nuclear archives in 2018 proved that Iran had been engaged in undeclared secret nuclear weapons research continuously since 2003. Nuclear residue found to be present in the warehouse shows that unannounced enrichment was taking place at secret, undeclared sites."
Thursday, Iran's chief negotiator said the sides are focusing on removing U.S. sanctions in one step, but the United States has thus far ruled out unilaterally removing the sanctions. 
"We know Iran has been cheating, even though the JCPOA will allow them to breakout to having nuclear weapons when the deal soon sunsets, even without any cheating," the ZOA statement said. "Amazingly, the Biden administration and our European 'allies' are so interested in returning financial advantages to Iran that they are overlooking actual cheating. Satellite images released in the last month show a new secret ballistic missile launch facility in central Iran, near the city of Isfahan. Incredibly, this appears to have had no impact on the Biden administration's eagerness to reenter a grossly flawed nuclear agreement with Iran."
The organization also argued that Congress is"not powerless," since the Legislation that was passed in 2015 requires that Eliminating sanctions must be approved by Congress, the ZOA said 
"Even under the JCPOA, we were entitled to have sanctions on Iran because of their abysmal human rights record, and to punish Iran for their continuing terrorist activity, and to stop weapons proliferation," said the ZOA, but "shamefully, the Obama administration removed sanctions as "goodwill gestures" in these areas, and there is every reason to believe President Biden is seeking to repeat that dangerous action."