Video: CNBC Analyst's So Startled By Horrible Jobs Report Goes Viral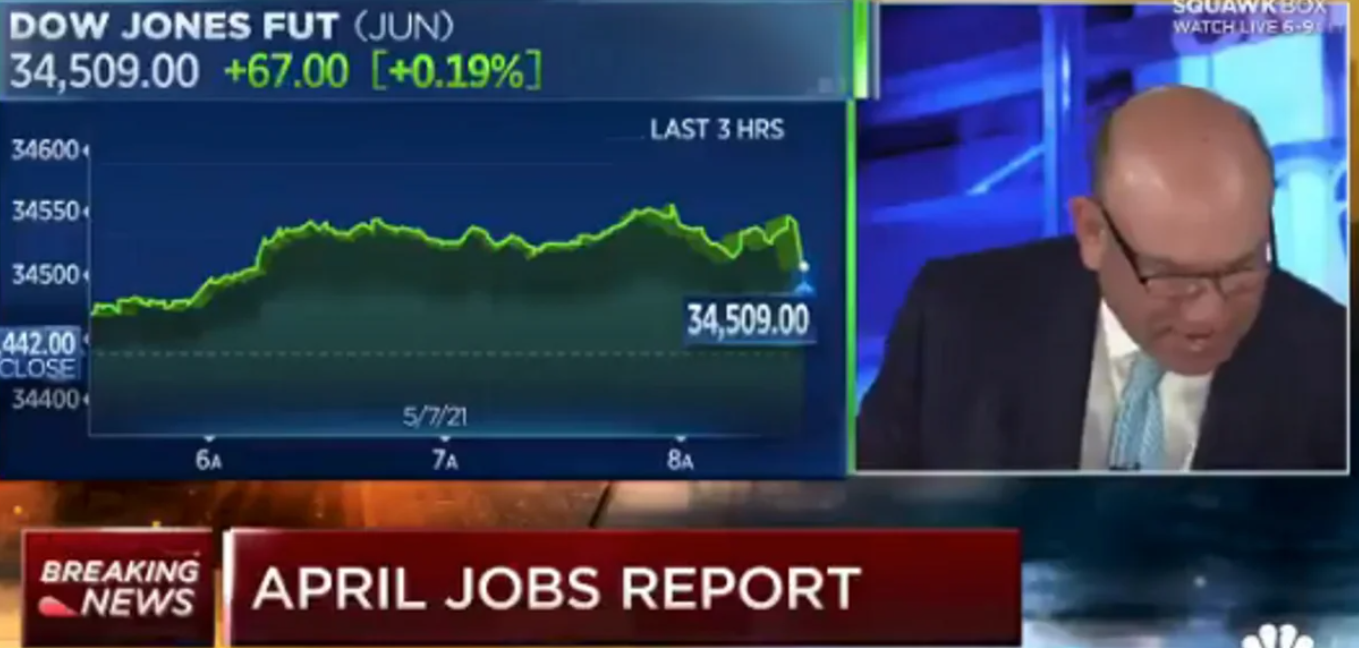 A CNBC analyst reporter was shocked at the dismal numbers regarding April's project reports he had to double-check himself, according to The Blaze.
The April jobs report was so bad @CNBC had to double check the number to make sure they read it correctly. pic.twitter.com/I7AHf1jUP2

— Mike Berg (@MikeKBerg) May 7, 2021
The Department of Labor published its official April payroll report on Friday, revealing the U.S. economy added only 266,000 new jobs during the month, falling well short of forecasts that predicted the market would add closer to a million jobs. Furthermore, the unemployment rate shot up to 6.1 percent.
"It just came across, give me a second here," Liesman stated.
"Ahh, sorry about that, it came across very quickly here."
"It looks 266,000."
"It looks like it was a big disappointment at 266, but maybe I have that wrong."
"Let me double-check the [Bureau of Labor Statistics] website here."
"Yes, 266 is correct … so we have some issues here."
Neal Bradley said,"The disappointing jobs report makes it clear that paying people not to work is dampening what should be a stronger jobs market."
"We need a comprehensive approach to dealing with our workforce issues and the very real threat unfilled positions poses to our economic recovery from the pandemic."