Trump Issues Urgent Message to Americans About Afghanistan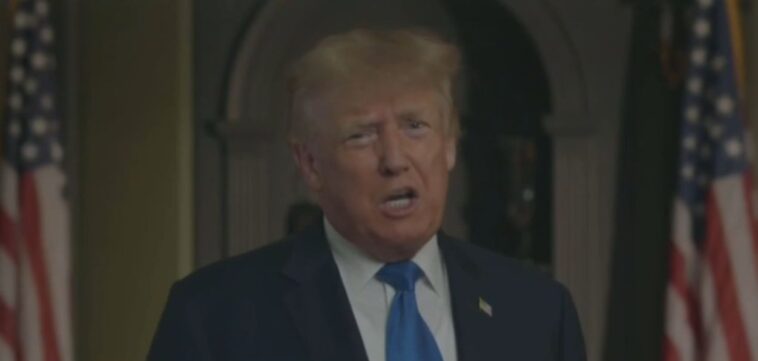 Donald Trump, 45th president of the United States released a video about "Hannity", Thursday night. His message to America was simple. "This wouldn't be happening if you were my president."
WATCH THE VIDEO HERE:
Donald Trump's video message follows upon a statement earlier on the tragedy, ahead of any remarks from the 'Commander-in-Chief.'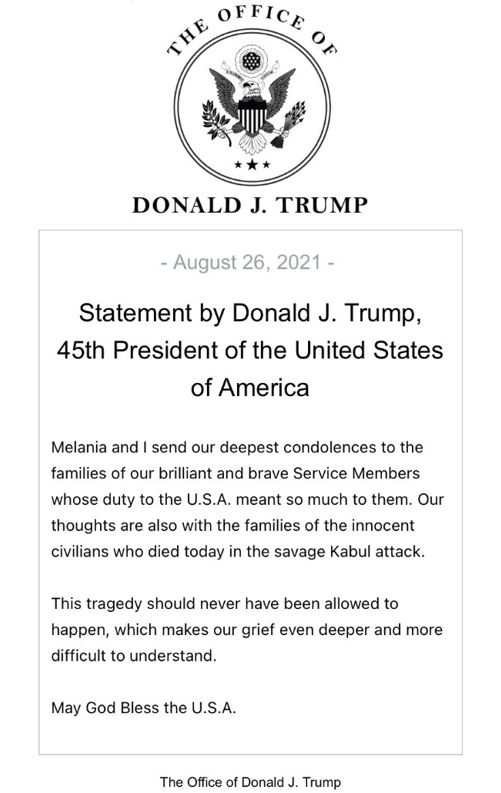 "Melania and I send our deepest condolences to the families of our brilliant and brace Service Members whose duty to the U.S.A. meant so much to them," Donald Trump stated. "Our thoughts are also with the families of the innocent civilians who died today in the savage Kabul attack."
"This tragedy should never have been allowed to happen, which makes our grief even deeper and more difficult to understand," Trump continued.
"May God Bless the U.S.A.," he continued to add.
Meanwhile, Joe Biden appears even incapable of holding a press conference, let alone leading the nation. Several U.S. Congressmembers have called on Biden to immediately resign.