Texas Governor Issues Executive Order Banning Vax Mandates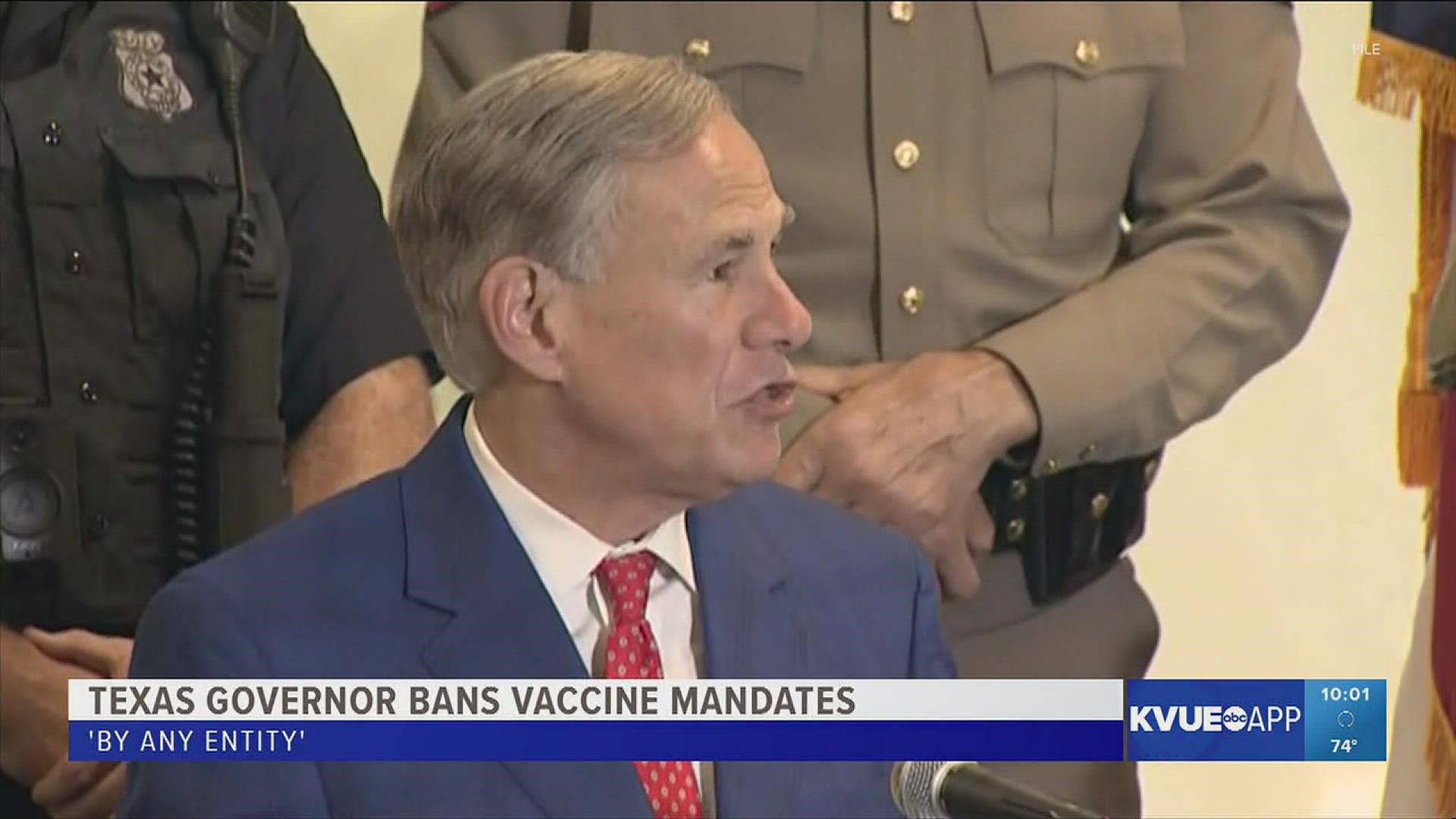 Texas Governor. Greg Abbott has banned coronavirus vaccination mandates in Texas in a new executive Order. This was just issued Monday.
Texas has now made it illegal for any government entity, including private ones, to require individuals, workers, or consumers to get a coronavirus vaccination.
Abbott stated that his order was a direct response President Joe Biden's executive orders last month. This order requires companies with over 100 employees to ensure that all workers are vaccinated against COVID-19 or to undergo weekly testing if they don't.
"In yet another instance of federal overreach, the Biden Administration is now bullying many private entities into imposing COVID-19 vaccine mandates, causing workforce disruptions that threaten Texas's continued recovery from the COVID- 19 disaster," Abbott stated in his executive order. 
The republican lawmaker stated that COVID-19 vaccines should be strongly encouraged for all who are eligible, but must always remain voluntary for Texans.
In a statement he echoed the same sentiment. It was posted on Monday and reads: "The COVID-19 vaccination is safe, effective and our best defense against this virus. However, it should be voluntary and not forced."
Abbott recently was found to be positive for COVID-19. He announced his results in August. The governor's spokesperson stated that Abbott had contracted a breakthrough infection while being fully vaccinated against the virus.
National attention has been drawn to the governor's handling of the pandemic in the past year and a half. He issued an Executive Order in July that prohibited the government from mandating face masks for any entity, even public schools districts.
He announced the full opening of his state earlier this year in March. This was at a time when many Americans hadn't received the COVID-19 vaccination and Texas was experiencing high rates of hospitalizations and deaths from the virus.