Republicans Lawmakers Question Amazon Connections to Pentagon Contract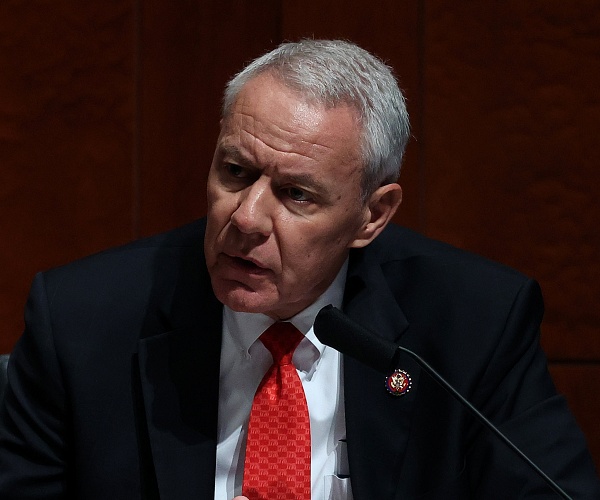 Two Republican lawmakers are asking Amazon to testify under oath regarding its connections to Pentagon and Amazon's attempts during the Trump administration to secure a $10 million contract.
Rep. Ken Buck (Republican from Colorado) and Sen. Mike Lee (Republican from Utah) told The New York Times Amazon should testify about whether it attempted to improperly influence "the largest federal contract in the history of the United States," the Joint Enterprise Defense Infrastructure or JEDI project, which shifts the Pentagon's network to a cloud-based model. The newspaper asked Amazon for comment but it did not respond.
Despite Microsoft winning the contract, the Pentagon later pulled the plug due to ongoing legal disputes between Amazon and Microsoft.
The Times reported that emails between the Defense Department (and major tech companies) were released. Interviews with people who are familiar with the events reveal what the newspaper calls "the evolving relationship between Defense Department [and] the big technology companies at a time when the Pentagon is shifting its focus away from planes, tanks, and other hardware to software, and initiatives involving AI and machine learning."
Interviews and emails show that top Pentagon officials praised Silicon Valley. This led to some tech companies receiving high-level access which was used to push Jim Mattis, former Defense Secretary, to move the Pentagon to cloud computing technology. One case was that Mattis became uncomfortable during a 2017 trip to California. He was being subject to a demonstration by Amazon cloud-computing products during what he assumed was a general discussion about cloud technology.
Mattis' aide wrote that the event had "morphed into an AWS [Amazon Web Services] pitch" and that Mattis was "nice and gracious, but it didn't give me a positive vibe." According to the aide, the face-to-face meeting with Jeff Bezos was "very successful" and that they "did seem to connect on a personal basis."
In a report last year, the Defense Department inspector general found that neither Trump's opposition to Amazon nor Bezos had influenced the decision for the JEDI contract. It was also not affected by Amazon's connections with the Pentagon.
The Times points out that the report did not include a line from an email in which Mattis expressed concern over the "sales pitch" he received at Amazon headquarters in 2017. A spokesperson for the inspector general responded to questions about the omission by saying that the report "speaks for itself" and that they stand behind their conclusions.