Georgia Gov. Brian Kemp Met With Furious Boos At GOP Convention After Failing To Show Support For Trump's Election Claims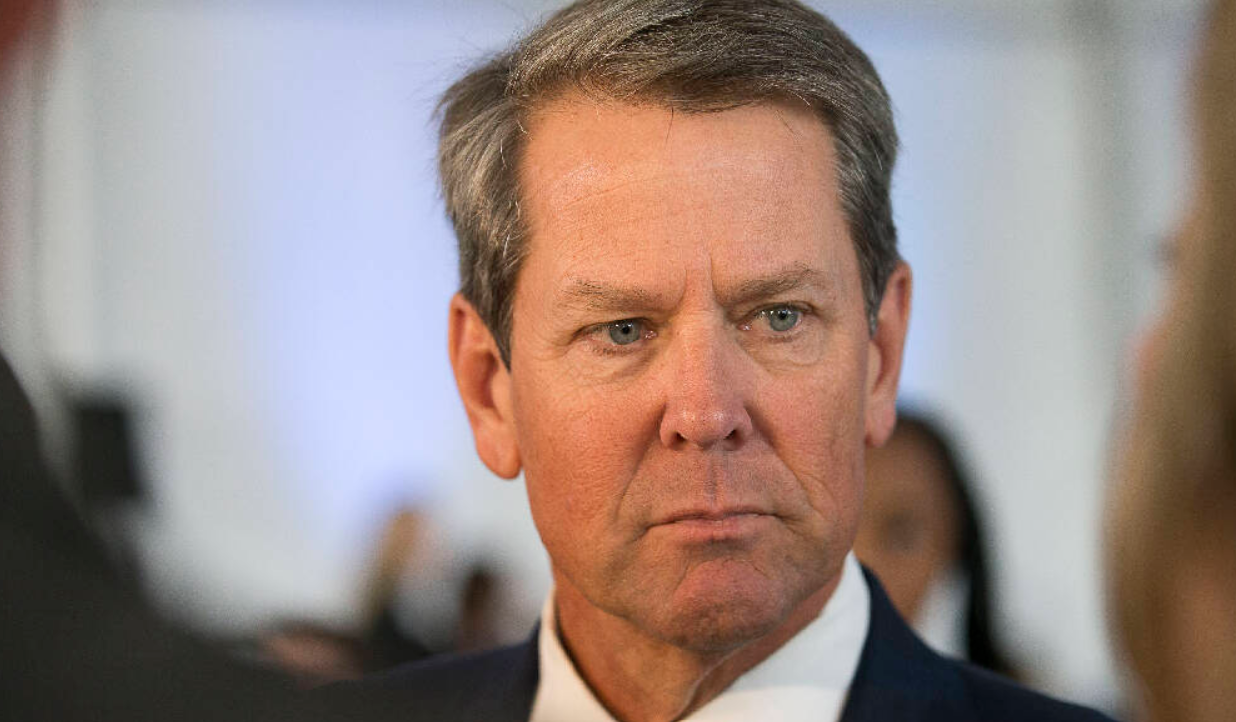 Georgia Governor Brian Kemp was overwhelmingly booed by supporters of the nation's Republican Party conference Saturday, with videos showing people prominently waving signs in support of former President Donald Trump as he took the stage.
Kemp, who Trump has repeatedly blamed for refusing to overturn his November presidential election reduction, was jeered by Trump supporters during the second day of the state's GOP convention. The Georgia governor eventually calmed down the audience and even drew applause after he emphasized his reopening of this state by the COVID-19 pandemic back in late April.
But worries over Kemp and Republican Lt. Gov Geoff Duncan's refusal to replace the nation's Democratic slate of electors with GOP fans of Trump were clearly still evident six months following the election.
NOW – Governor Brian Kemp greeted with loud boos at the GOP convention in Georgia.pic.twitter.com/0A3xp2zlWF

— Disclose.tv 🚨 (@disclosetv) June 5, 2021
Kemp was introduced by former Georgia Senator David Perdue, who lost in the ensuing January runoff election. The Republican governor, who said Trump's electoral requirements violated state law, talked for approximately 30 seconds prior to the boos were quiet enough for him to be heard.
Georgia Public Broadcasting predicted earlier this week that the state convention could be a"pro-Trump, anti-Establishment affair." Editor for the Atlanta Journal-Constitution paper, Brian O'Shea, said attendees of day two of the convention saved"the most raucous reception" yet for Vernon Jones, a former Georgia state representative who changed from the Democratic Party into the GOP in January over his support for Trump.
In contrast to Kemp's negative reception from members of his own party, Jones received a close standing-ovation in the GOP attendees. Jones is Kemp's only announced primary opponent for the upcoming gubernatorial election.
A movie of Trump later played for the state conference attendees where the president said"strange things happened" during the last election, but he didn't burst Kemp as he's done in frequent statements since leaving office.
In a May 18 announcement, Trump demanded Georgia's GOP-controlled Senate and House"build up the courage to expose the large-scale Presidential Election Fraud" before hammering Kemp as part of the reason he didn't defeat President Joe Biden.
"Lieutenant Governor Geoff Duncan won't be running again for office. He was the one who, along with Governor Brian Kemp, stopped the Georgia State Senate from doing the job they wanted to do on the 2020 Presidential Election Fraud. Duncan's fight against Election Fraud made him unelectable," Trump said in his late May announcement, which complained that Georgia's top GOP leaders refused to violate state election laws to hand him the win.
"Any attempt by the legislature to retroactively change that process for the Nov. 3rd election would be unconstitutional and immediately enjoined by the courts, resulting in a long legal dispute and no short-term resolution," Kemp and Duncan said in a joint announcement reply to Trump's requirements last December.
Duncan later described the nation's Republican Party as a whole "damaged" during a May interview.