White House Shares Plan To Stop Ransomware Attacks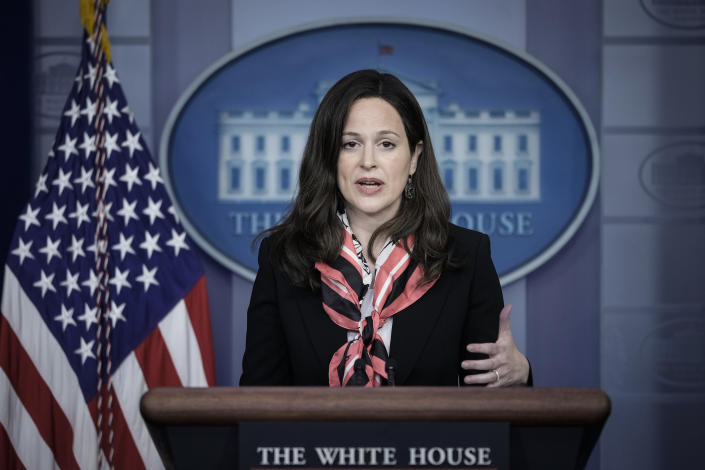 The Biden administration told lawmakers Wednesday night about its plans for confronting attackers and helping victims in the midst of ransomware attacks that have been grabbing attention.
These attacks cost victims, from major beef suppliers to pipeline operators, millions of dollars to unlock the files they stole over the past year.
According to the White House strategy to combat the rising crime wave, there are multiple parts to it. This was confirmed by lawmakers who were present at the briefing as well as a senior administration official who showed the plan to reporters. The senior administration official spoke on background to reporters, outlining the strategy. "We are looking for an enduring effect. This is the standard for us."
These efforts include actively disrupting ransomware groups and the digital infrastructure that they use. In May, the Department of Justice took a cryptocurrency wallet from Colonial Pipeline to recover $4.4million in extortion. Others include making it harder for criminals and their accomplices to profit covertly from their crimes, collaborating with overseas allies, and strengthening the U.S. defenses against cyber-compromise.
Sources claim Anne Neuberger, Biden's top cybersecurity advisor on the National Security Council led the presentation. It focused on how digital vulnerabilities pose a threat to the United States, according to those present at the White House briefing. Ransomware is one method criminals use to exploit that insecurity. This attack has increased as more people work from home during the coronavirus epidemic. The atmosphere is now conducive to extortion, especially with cryptocurrency's rise and easy availability of ransomware tools that anyone can purchase.
According to one source, the Biden administration is expanding the number of classified briefings that it gives to CEOs of energy and infrastructure companies to help them understand the variety of digital threats they face.
The White House will also house a new ransomware task force, which will create a written strategy for tackling the problem. For information on ransomware gangs, the State Department will offer up to $10,000,000 in reward money. The Department of Homeland Security's Cybersecurity and Infrastructure Security Agency launched a website that provides information to the public about the threat. It is similar to the 2020 presidential disinformation website. The Treasury Department will also lead an effort to assist law enforcement in tracking cryptocurrency payments.
Less detail was provided about efforts to disrupt or launch counterattacks against criminal hackers in cyberspace, an option many lawmakers and experts have pushed for in recent weeks but one that carries the risk of a cycle of escalation. The United States, given its level of interconnectivity through digital devices, is particularly vulnerable. However, the White House has made clear it will not hesitate to take action, including against Russia, if authorities there refuse to penalize the criminals.
The White House declined to comment to say whether the U.S. government or Russia, took action to shut down the ransomware group REvil. This ransomware group is a criminal gang that disappeared from the internet after a widespread ransomware attack on Memorial Day weekend. The U.S. may have taken action to stop the group or Russian officials responded to White House requests to pursue criminals. Criminal hackers may also go offline, as did DarkSide, an active ransomware group. They then reassemble later under a new name.
Biden administration officials insist that tackling ransomware will take a long time and will not be solved by one attack. Matt Hartman, a senior CISA officer, stated that relying solely on defense and resilience will not work during a webinar earlier in the week on the Biden administration's cybersecurity strategy.
"We've had a number of interagency policy councils to discuss it," Hartman said, referring to efforts by law enforcement, the intelligence community, diplomats and the military.
He concluded that "there's no silver bullet."