VP Harris Finally Heading To US Mexico Border After Three Months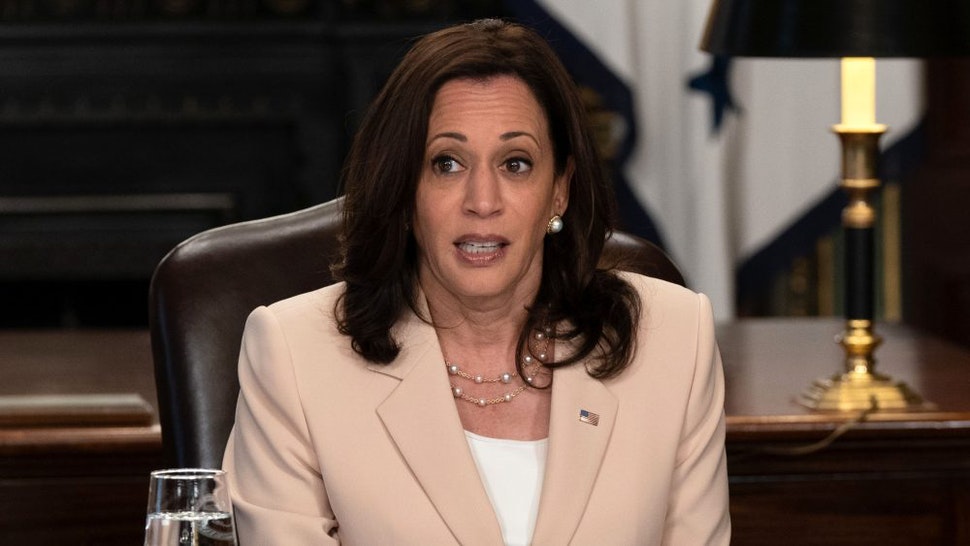 Three months after she was appointed to handle the immigration crisis, Vice President Kamala Harris will visit the border between the United States and Mexico this week. This comes just days after Republicans asked President Joe Biden for Harris' resignation and to appoint a new border czar.
According to sources familiar with Harris' trip, Politico reports Harris will make a stop at El Paso (Texas) on Friday. Alejandro Mayorkas, Homeland Security Secretary, is expected to accompany Harris.
Both Harris's office, and the Department of Homeland Security refused to confirm the details of the planned visit of the Vice President.
Harris may have been trying to defeat Donald Trump at the border. Trump will visit the Texas border and talk with Governor Greg Abbott. He is expected to discuss his plans to construct his own border barrier, and to send reinforcements to Texas' border with Mexico. This plan was announced by Abbott last week.
Politico reported that Harris's trip is just days before Trump visits the border. Trump will be joined by Texas GOP Governor. Greg Abbott and a number of House Republicans.